I need to get the Zywall / USG to answer pings on the WAN side. How to allow PING on WAN?
Solution:
There is a default firewall rule - WAN_to_Device, with a default allowed service group object - Default_Allow_WAN_To_ZyWALL. You need to add PING into this service object group.
Here the steps,
1. On GUI, go to Object > Service > Service Group tab.
2. Click on "Default_Allow_WAN_To_ZyWALL" service group object.
3. On the left menu select PING, then click the Right Arrow, to put into the right menu. Click OK.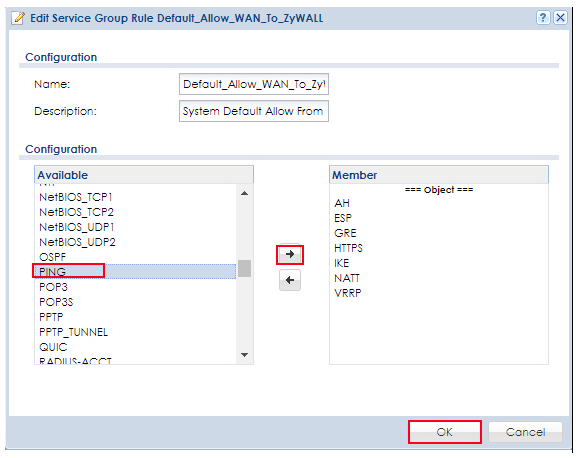 Test: Now you can try to PING your WAN Ip-Address.
KB-00179