You can easily route the entire network traffic of your local client into the VPN tunnel with the IPSec VPN Client.
This is helpful for exmaple if the opposite WAN IP should be used for external access instead of the local gateway.
The following two steps describe how to send all traffic into VPN tunnel after the VPN tunnel has established.
1) Change Local Policy to 0.0.0.0 (any)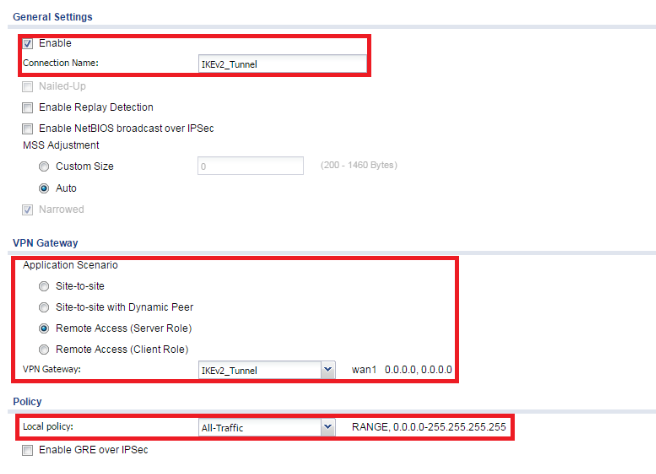 2) Change Phase 2 Settings:
In the VPN gateway (phase 2) settings, enter 0.0.0.0 as IP Subnet for the Remote LAN address and subnetmask.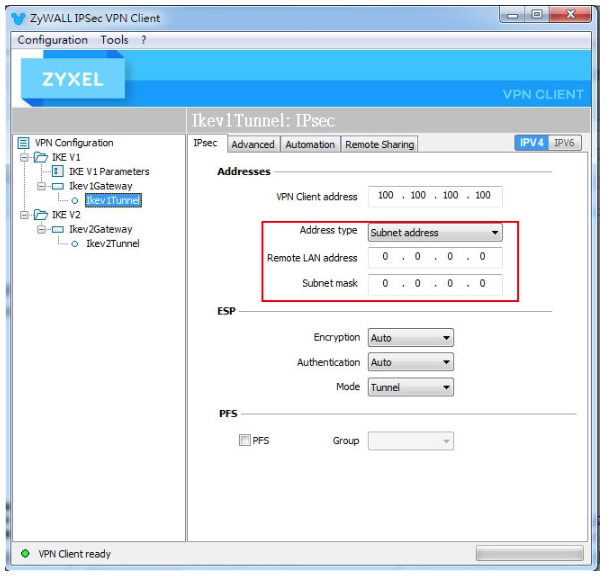 3) Disable split tunneling function
To disable the split tunneling function on the IPSec VPN client navigate to
VPN connection > IKEv1 parameters and enable the Disable split tunneling option.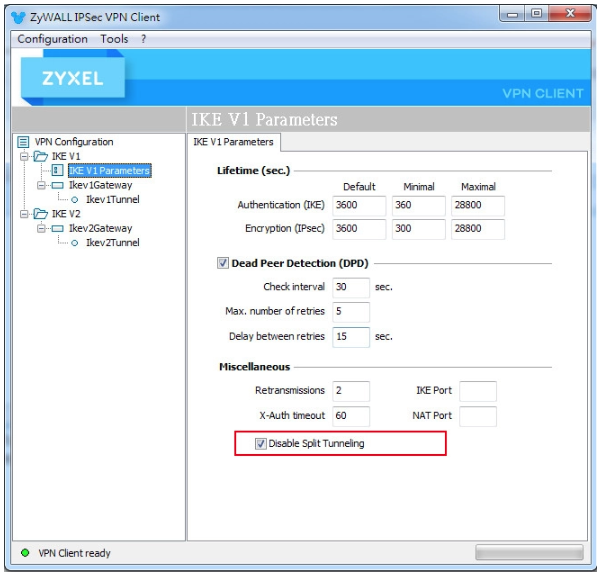 If something goes wrong
Please try to create a policy route for routing the traffic through the VPN
+++ You can buy licenses for your Zyxel VPN clients (SSL VPN, IPsec) with immediate delivery by 1-click: Zyxel Webstore +++
KB-00178