In our Support Campus, we often hear complaints about slow connections or connection drops on our USG/UAG models. Often, this is caused by a simple security measurement implemented into the default configuration called "Session Limit". This tutorial will show you how to get rid of this and set this up to your likings.
Walkthrough Steps:
Open the web interface of the designated device, and login with you admin credentials.


Go to Configuration> Security Policy> Session Control


Change the field: "default session per host" to a higher value, e.g. 3000 or 0 when there is no limitation, and hit apply.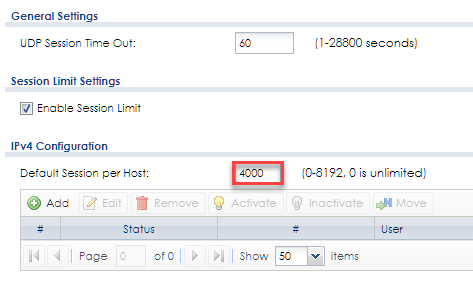 KB-00057