This example demonstrates how the FQDN feature can be used to block websites through the firewall.
This feature is supported from firmware version 4.30.
SETUP
1. On the webinterface of the firewall, navigate to
Configuration > Object > Address / Geo IP

2. Add a new address object using the Address Type FQDN and specify the FQDN you want to block later.
In this example we use youtube.com.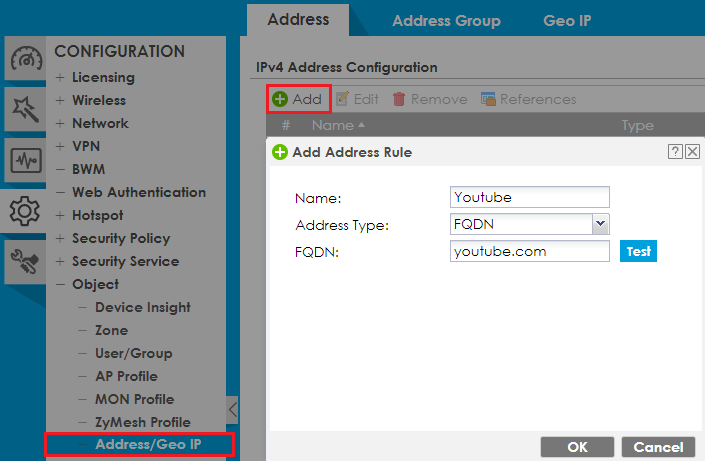 The URL can be checked via the Test option to show the related IP adressess.

3. Navigate to
Configuration > Security Policy > Policy Control

4. Create a rule that blocks traffic from LAN to WAN for the FQDN object.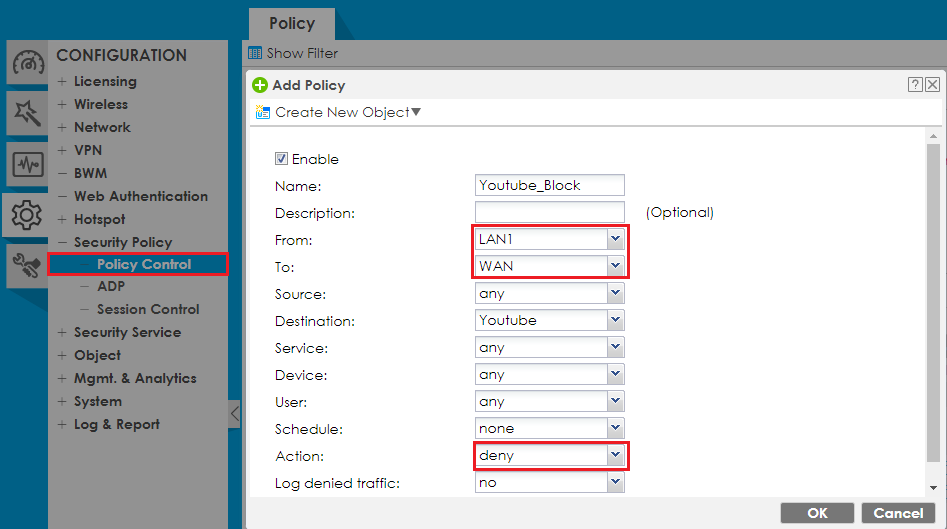 Now you should be ready to go. It might take up to two minutes until the rule is applied.