In this article, we will look at how to set up a DNS Content filter on our Firewalls in Nebula (ATP and USG FLEX Series).
Go to Site-wide -> Configure -> Firewall -> Security Service
Disable the "Drop Connection" and click on "Add."


Next, we do the following:

1) give the Profile a distinctive name
2) choose "Custom" as the template
3) open the Category List and choose the categories to block
4) then click on "Create."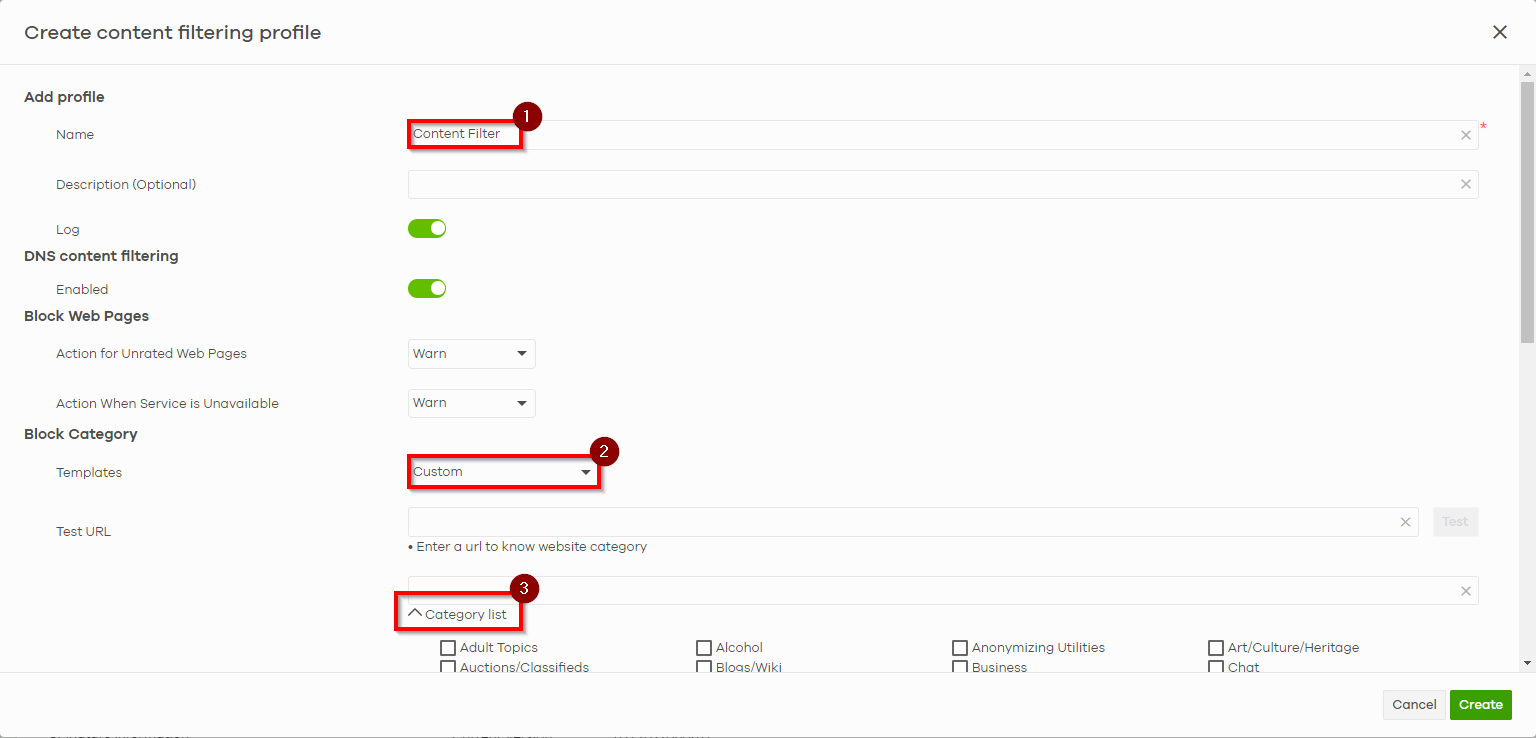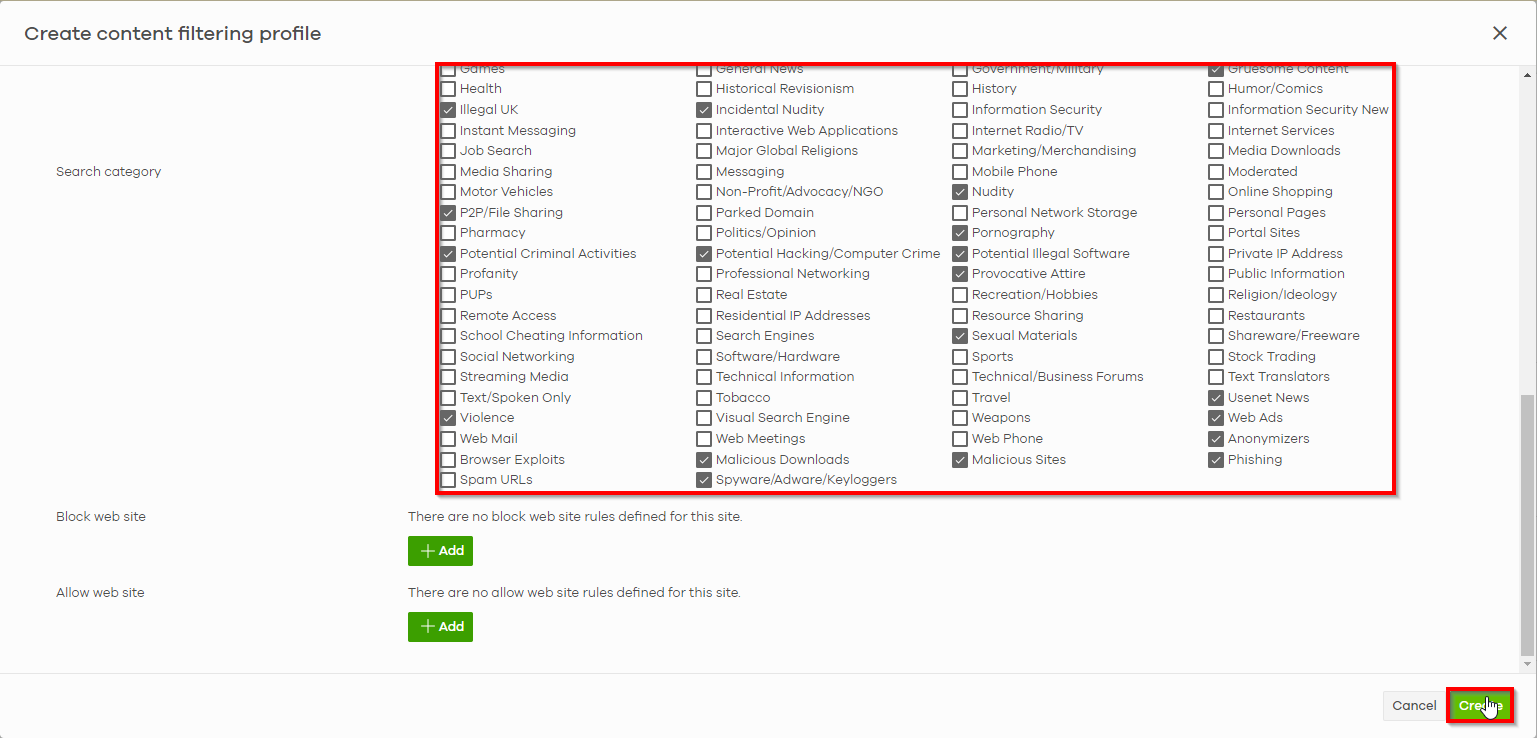 Afterward, click on "Save."



Now go to:
Site-wide > Configure > Firewall > Security Policy 
And click on "Add."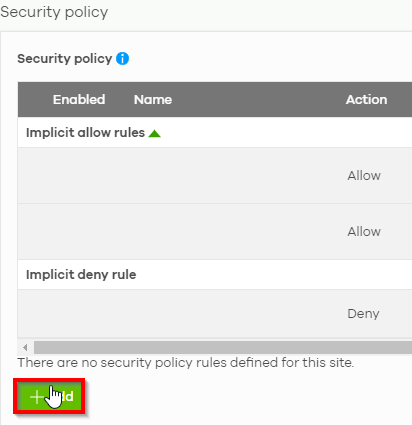 Create a Security Policy for the respective Network you want to use the Filter on and add the Content Filter Profile.


Now click on "Save."



We have now successfully set up and configured a DNS Content Filter.
Whitelist 
Use "www.google.com" or "*google.com"