This article will help you do a basic configuration of your Zyxel WiFi hotspot (first connection to access point, creating security profile, SSID configuration) [NWA/WAC/WAX Series]. The Configuration includes how to login to your device, how to configure your device with Setup Wizard, and setting up your WiFi. 
Keywords: NWA50AX, NWA90AX, NWA55AXE, NWA110AX, NWA210AX, WAX510D, WAC6303D-S, NWA1123ACv3, WAC500, WAC500H, 6E Series
First Login & Setup Wizard
Step-by-Step Guide:
Make sure your Zyxel Device hardware is connected correctly and your computer is connected to the




Zyxel Device through wired or WiFi connection

If the Zyxel Device and your computer are not connected to a DHCP server, make sure your computer's IP addresses range between "192.168.1.3" and "192.168.1.254"

(set statically if needed)

Browse to the Zyxel Device's default IP address

 

http://192.168.1.2

(if you have a DHCP server, specify the IP that was issued

Enter the username (default: "admin") and password (default: "1234") and select the language you prefer for the Web Configurator. Click Login
Note: If you have any problems, check out this article.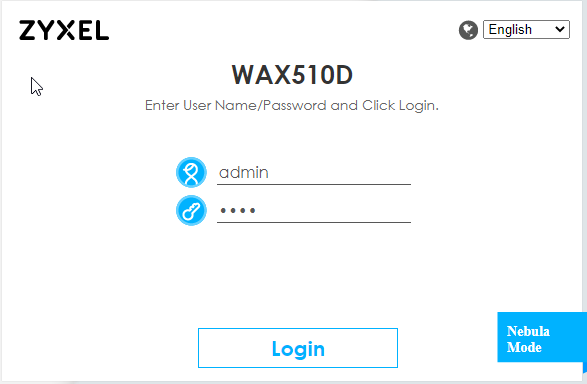 The wizard screen opens when the Zyxel Device is accessed for the first time or when you reset the Zyxel. Select your region and time zone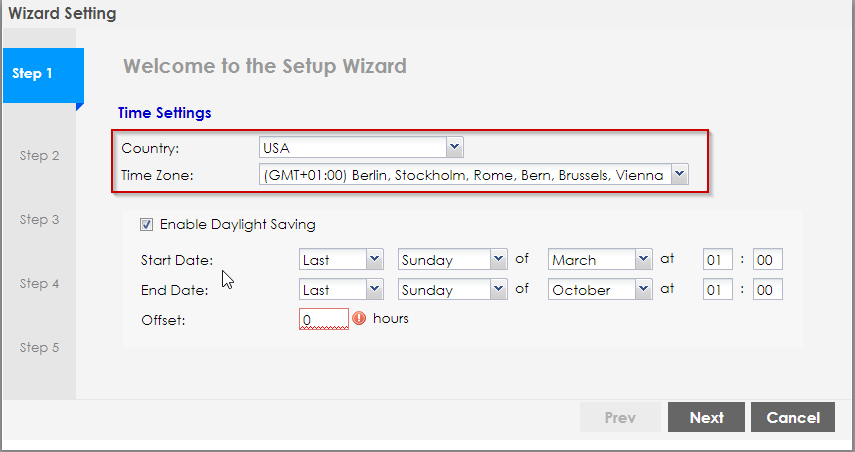 Change the default password and select Uplink Connection type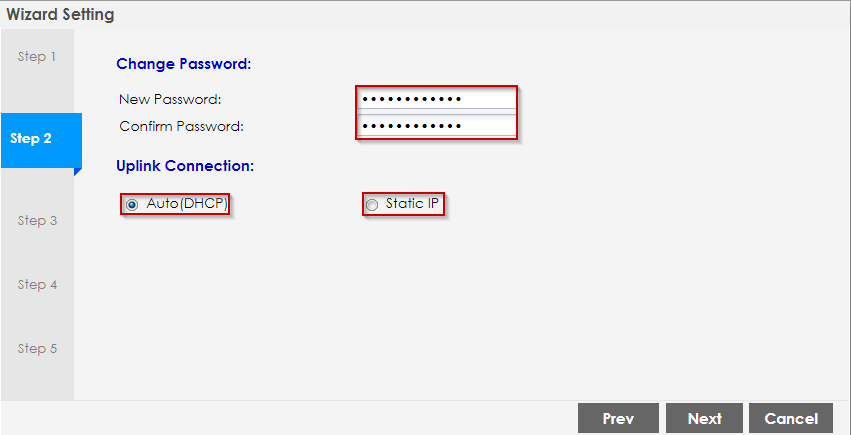 Note: In some firmware versions, it is not mandatory to change the default password
However, changing the default password after the first login is highly recommended
Follow the wizard instructions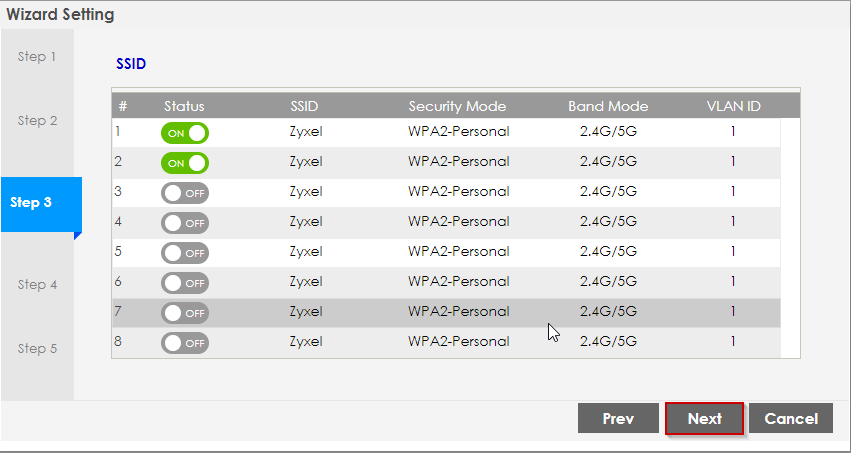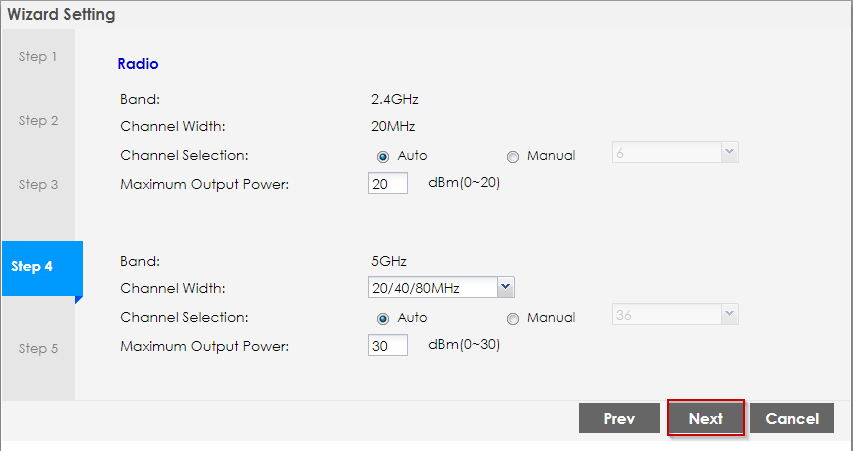 After you go through all steps of the wizard, the Web Configurator's Main Screen for Standalone Mode will open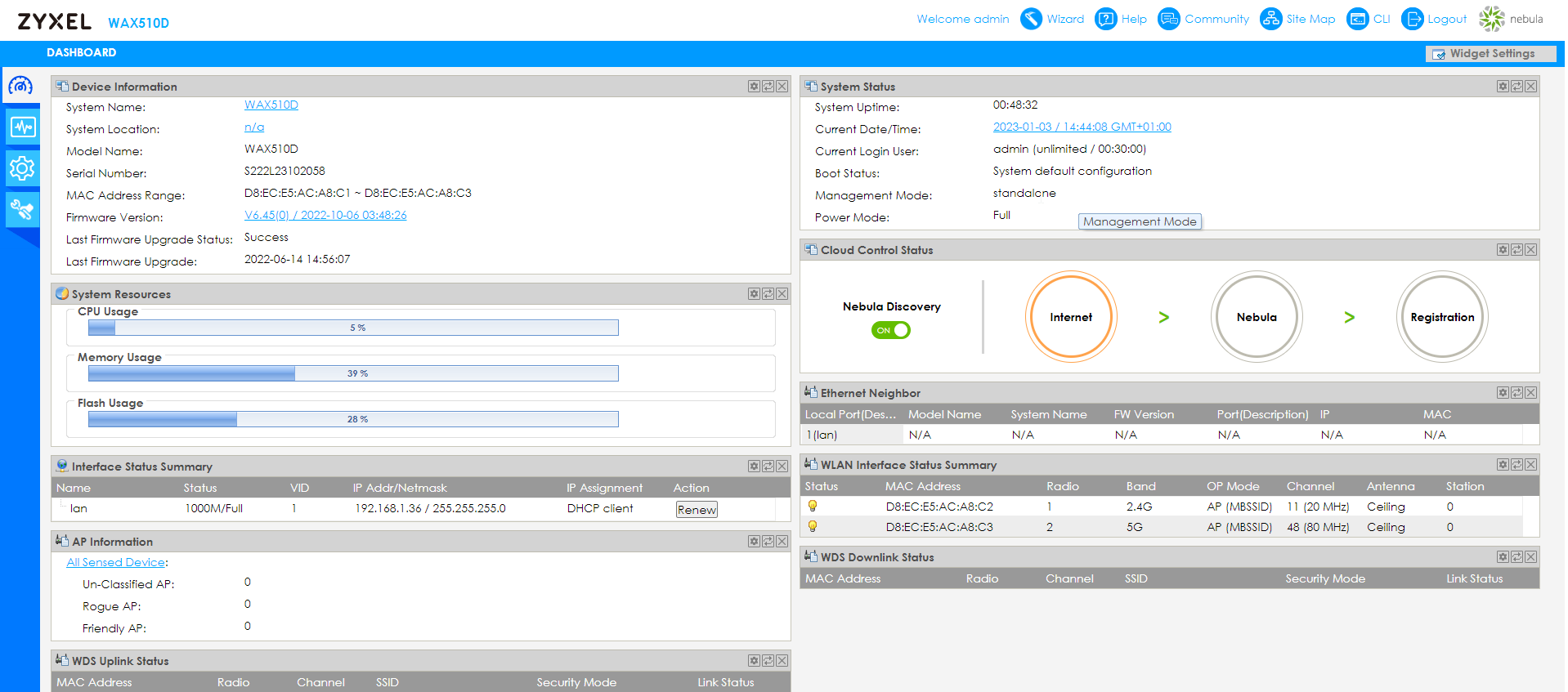 WiFi [SSID] Configuration
This section will explain how to setup your WiFi using the stand-alone mode configuration on your access point. First you need to setup your Security Profile (which is the password & authentication of your users), next is to setup the SSID profile (which is your WiFi SSID that is broadcasted so that devices can see the WiFi name and login to it), lastly the WLAN setting is the "global" setting that puts your Configuration into practice.
Go to Configuration → Object → AP Profile → SSID → Security List


It is the option to create a new profile or edit the default profile
Select "Security Mode" - we recommend using WPA3 (but make sure your devices support WPA3) and enter the password in the "Pre-Shared Key" field, then press "OK."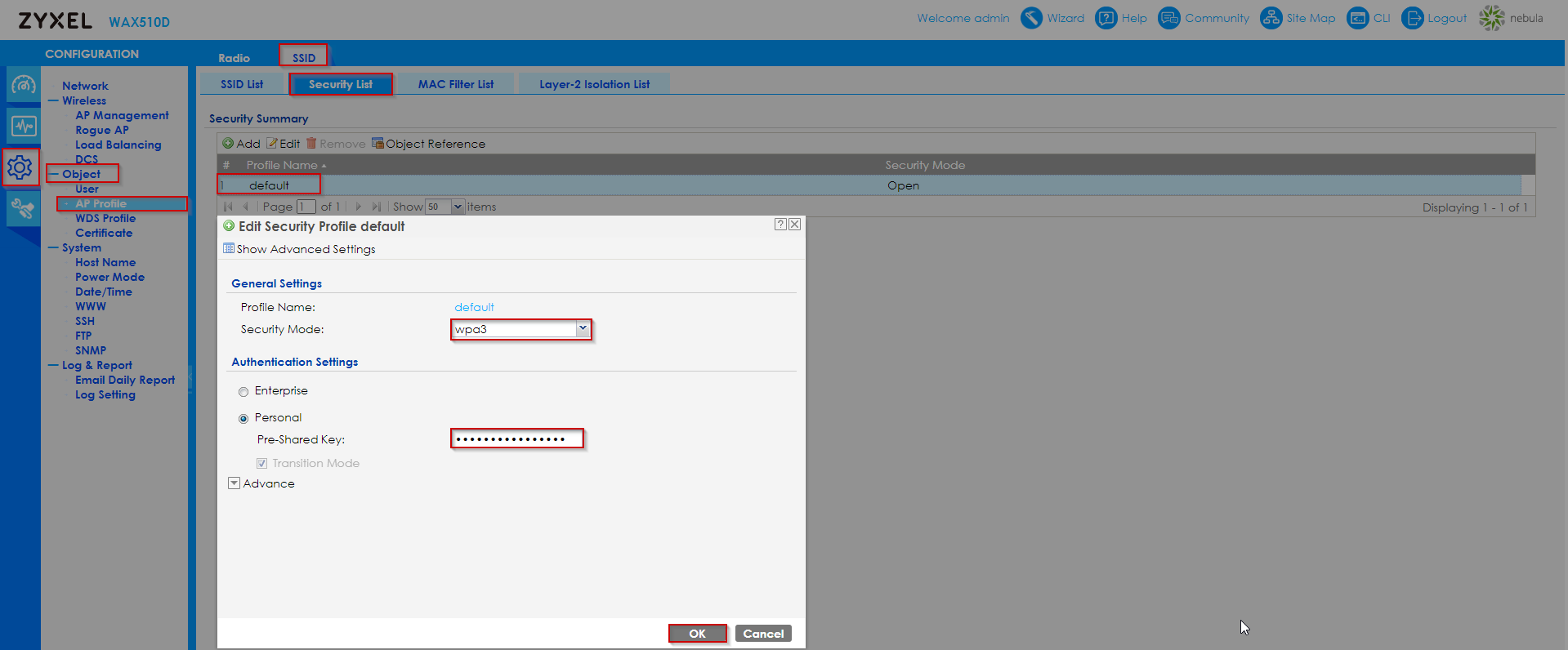 Go to Configuration → Object → AP Profile → SSID → SSID List
Open the "default" profile you have already created and give the name of the wireless network you want to broadcast. Ensure that the "Security Profile" field contains the profile we edited in the previous step. Click "OK" to save your changes.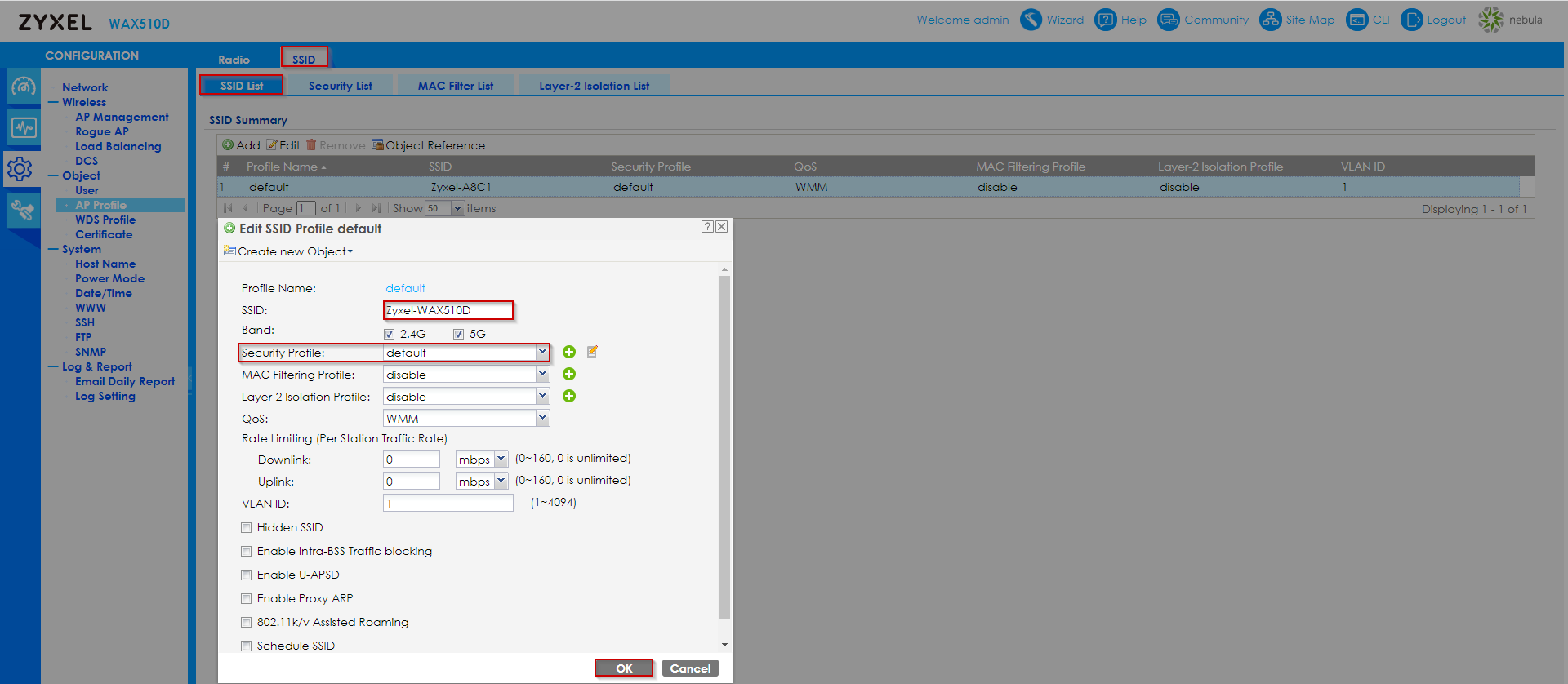 Go to Configuration → Wireless → AP Management → WLAN Setting
On the "Radio 1 Settings" and "Radio 2 Settings", select the SSIDs you created in the previous step. Since we used the default SSID profile, under MSSSID Settings Radio 1 and MSSSID Settings Radio 2, we specify the SSID Profile "default".