TeamViewer is a popular remote desktop and support software that enables users to access and control a computer from a different location. In this article, we will guide you through the process of downloading, installing, and setting up TeamViewer for 24/7 support, including the use of static passwords and Windows passwords. 
Note:  that "quick support" is for on-call support only and requires you to be present during the session. If you provide permanent access to a debugging scenario, you should use the full version of TeamViewer. How to set up access for a debugging case is described in the "TeamViewer - extended access/long-term access" section of this article
TeamViewer - quick support
This option is great for quickly giving a technical support person access to your computer during a call or ticket contact. Because TeamViewer QuickSupport is an application that runs only when needed, it's not installed on your computer and doesn't require administrator-level access.

Open the link in your browser: tv.zyxel.eu
The "TeamViewerQS.exe" file will be automatically downloaded to your computer

Please run this file and accept the disclaimer

It will open a new window with your ID and password, give this information to the helpdesk agent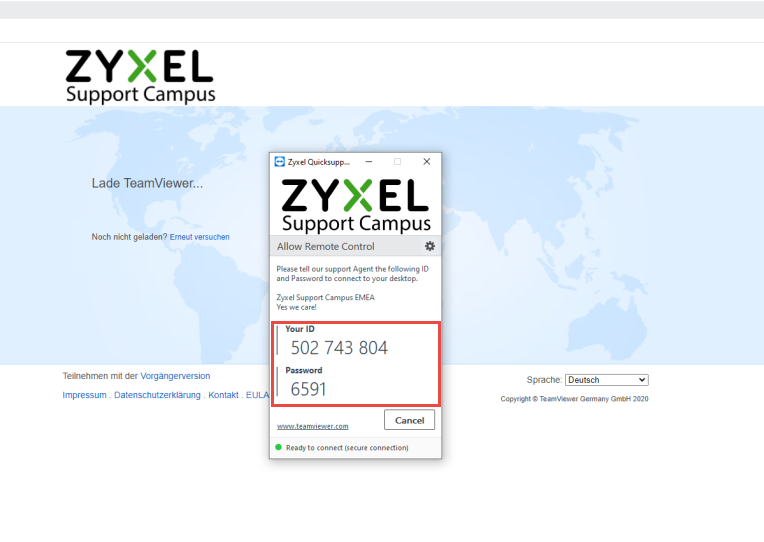 TeamViewer - extended access/long-term access
If you need to grant long-term access to a technical support staff member, and you will not be at your computer during this period, it is recommended that you configure your computer in advance. Consider disabling hibernation and automatic computer locking, and customize TeamViewer settings. Set a permanent password and configure TeamViewer to run with the operating system. This will ensure remote assistance works smoothly.
Download and Installation TeamViewer

Open your preferred web browser and navigate to the official TeamViewer website at www.teamviewer.com

Click on the "Free Download" button to initiate the download of the TeamViewer installation file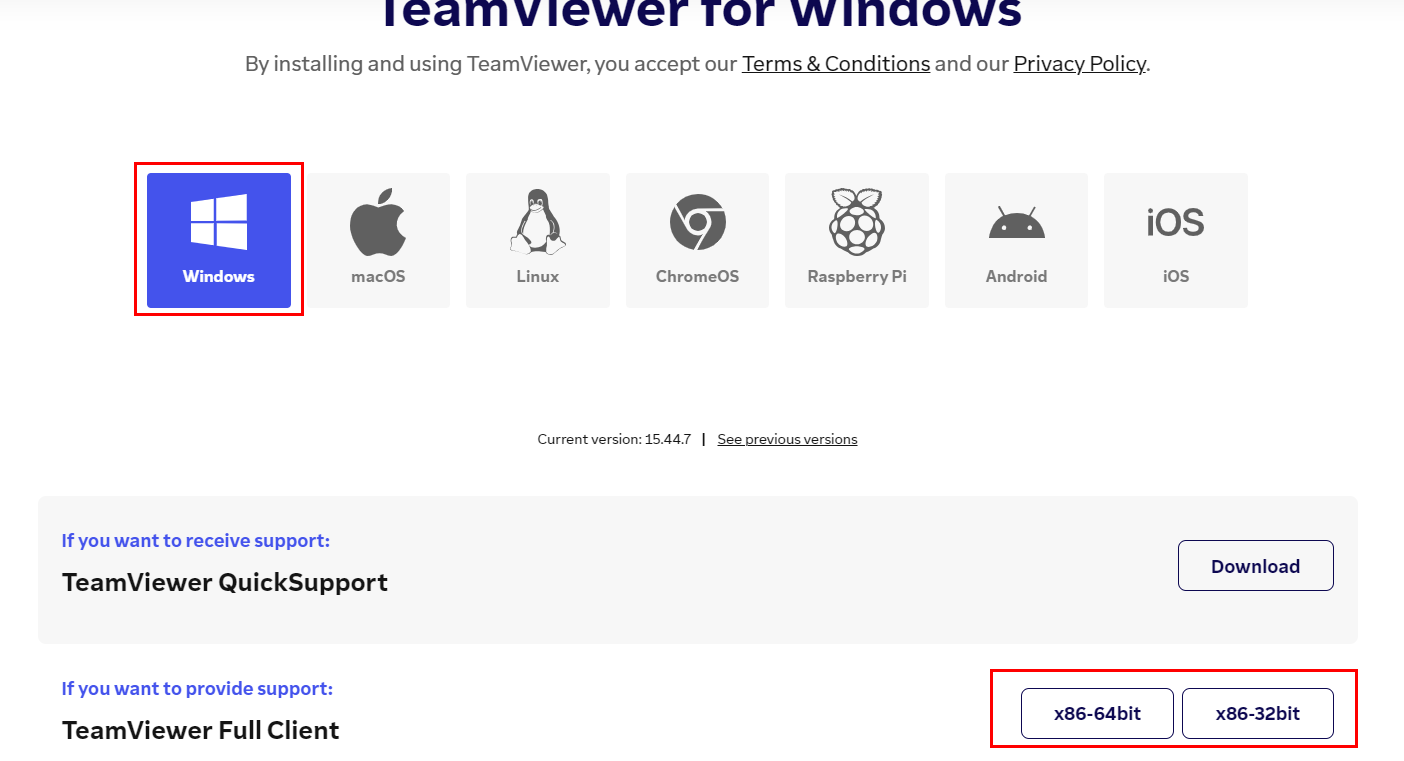 The "TeamViewer_Setup.exe" file will be automatically downloaded to your computer
Please run "TeamViewer_Setup.exe" this file and follow the graphical menu guidance
Team Viewer setup
We need to customize some settings. Set a permanent password and launch the application at Windows startup so that if the device is rebooted, it can be accessed again.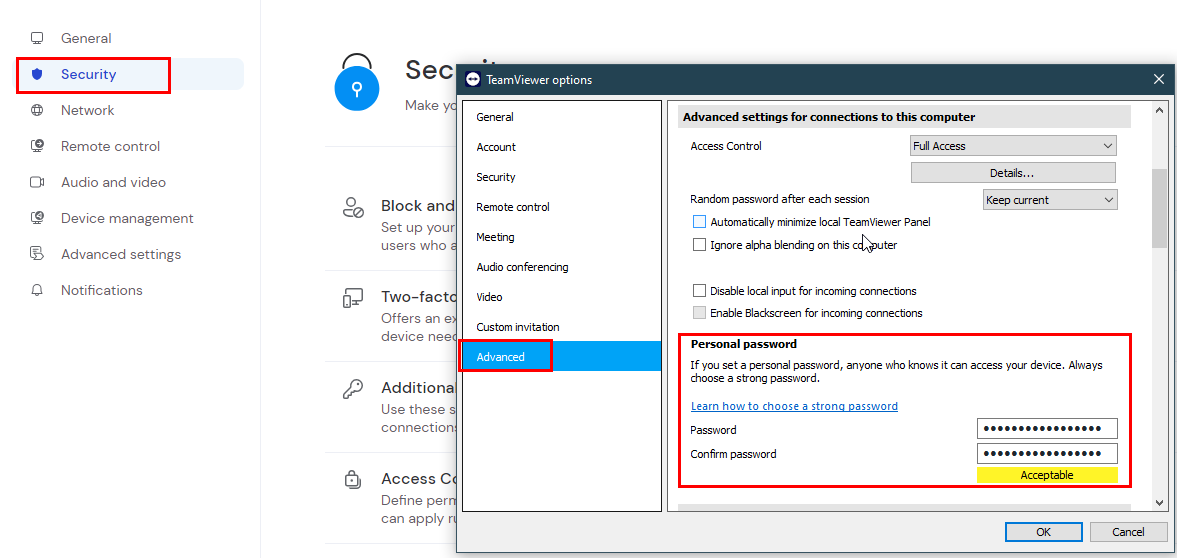 Operating system settings
Power mode and settings
Depending on the settings of your operating system, you may need to make some changes so that the computer does not go into sleep mode, the screen does not lock, and more. Please check the following settings and make appropriate changes:
Go to on your PC Control Panel > Hardware and Sound > Power Options > Edit Plan Settings

You will see the current power plan settings in front of you. All you have to do is select the "Never" modes and click on the "Save Changes" button.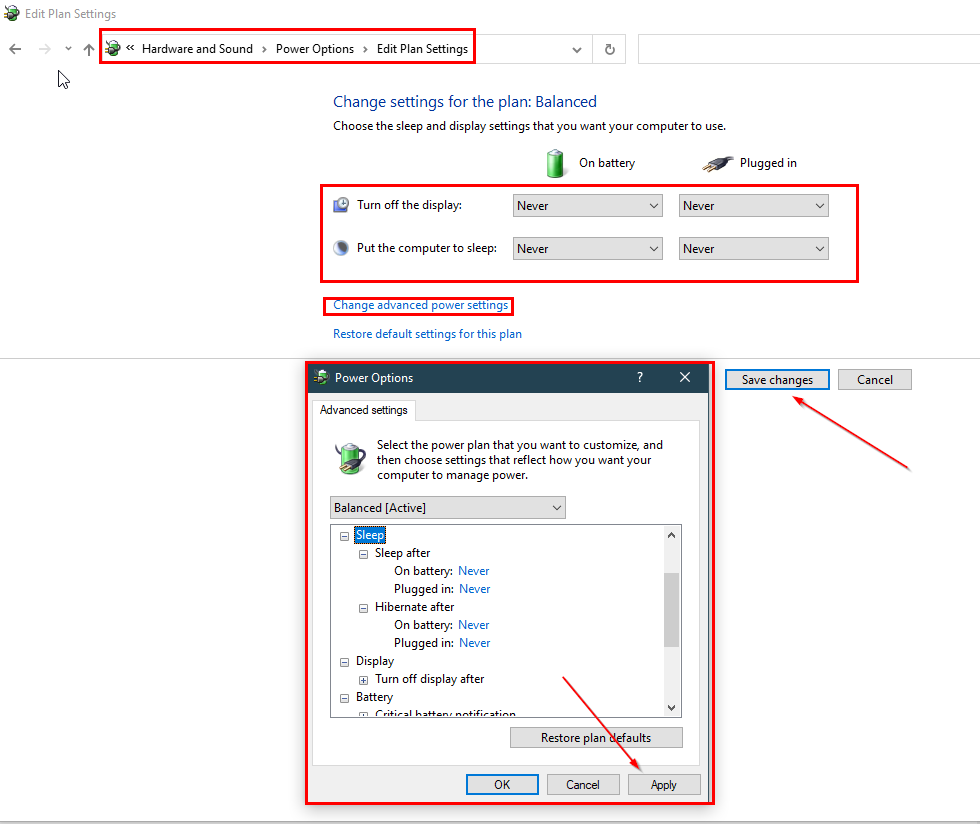 Windows sign-in options and account protection
Windows may lock the computer after a while if the computer is idle and a username and password must be entered to log in again. In this case, take care to disable this feature or you will need to transfer the login data to the technical support employee. You can check the automatic blocking settings in the "Sign-in option" section on your computer.