VPN connections enable access to far-away sites. However, using L2TP over IPSec, you can grant even mobile access to your sites, using standardized built-in clients on phones as well as on windows-built in clients. This Step-by-Step guide (including video) will show you what to do in order to grant a smooth connection to your remote site and your windows built-in client!
This article explains how to setup L2TP VPN to your USG using the setup wizard and a Windows 10 client.

On your USG:
Please check this article: How to use the VPN Setup Wizard to create a L2TP VPN on USG/ATP/VPN

Windows 10 Configuration Setup:
1. To configure L2TP VPN in Windows 10 operating system, go to Start > Settings > Network & Internet > VPN > Add a VPN Connection and configure as follows.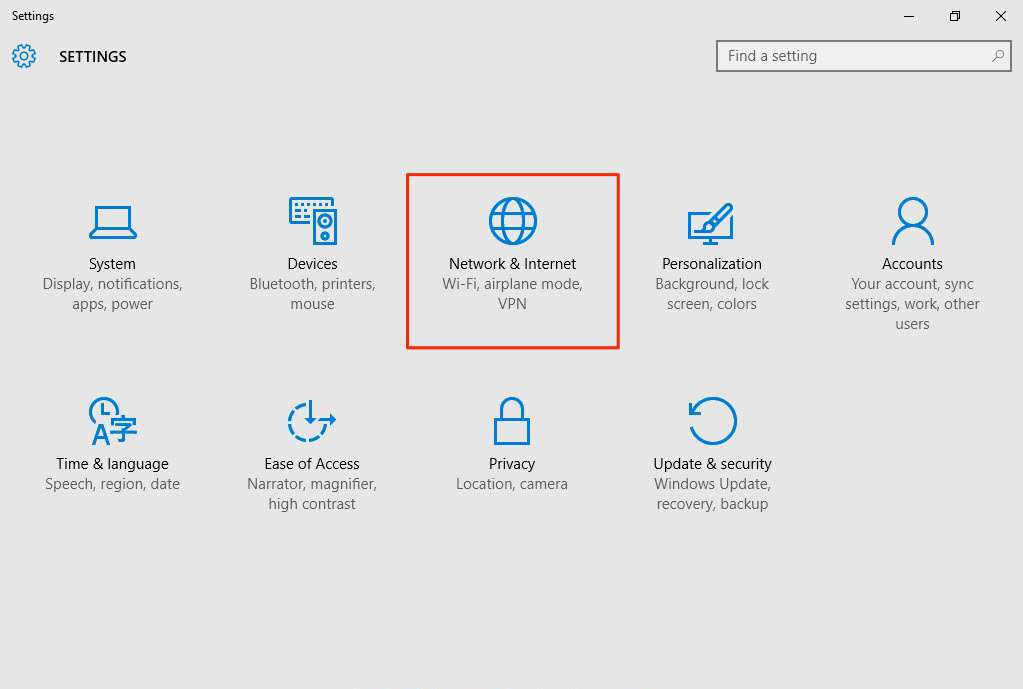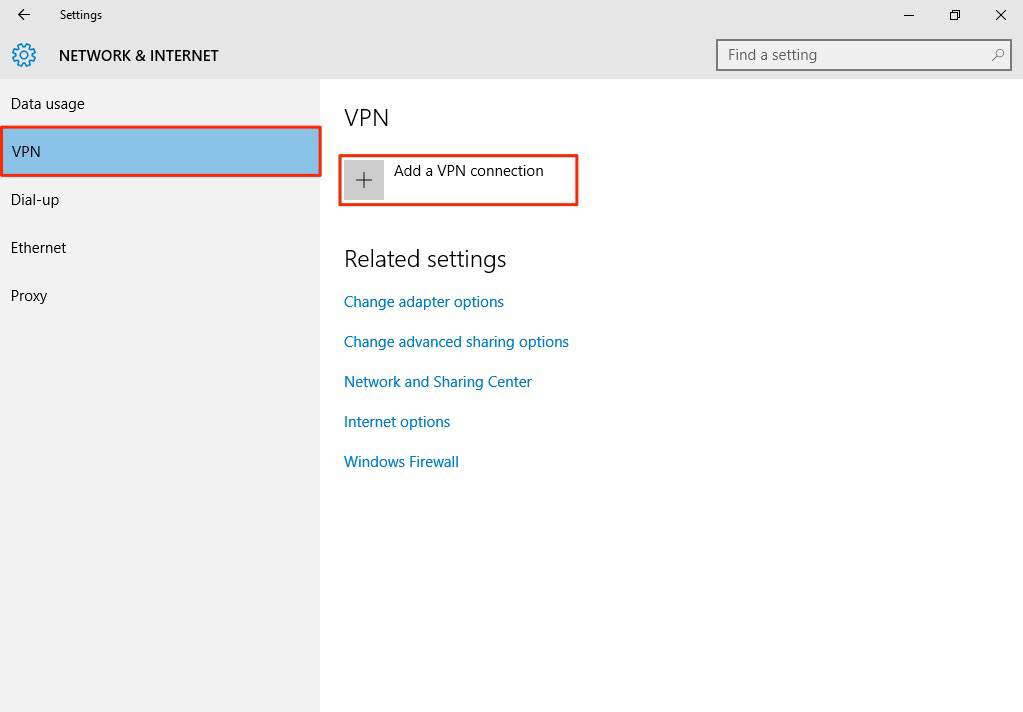 For the option VPN Provider, set it to Windows (built-in).
Configure Connection name for you to identify the VPN configuration.
Set Server name or address to the firewalls WAN IP address
Select VPN type to Layer 2 Tunneling Protocol with IPsec (L2TP/IPsec).
Enter User name and Password which the same as Allowed User created on your firewall.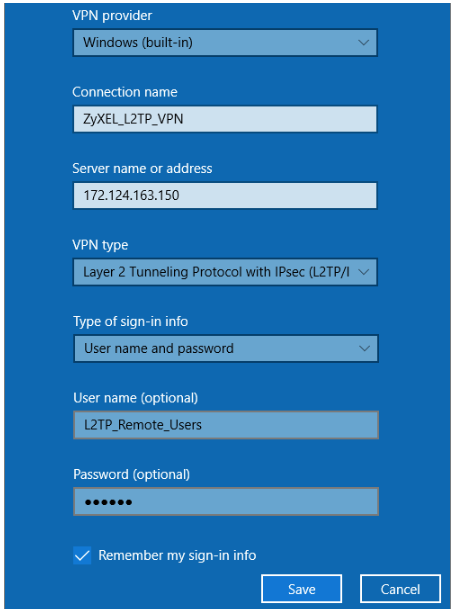 2. Go to Control Panel > Network and Internet > Network Connections and right click Properties.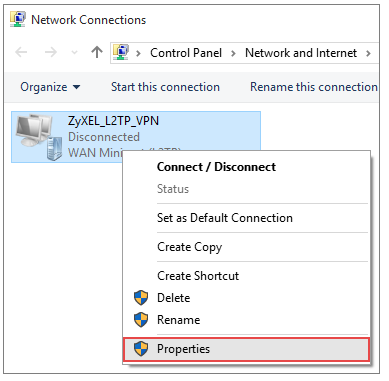 Set the type to Layer 2 Tunneling Protocol with IPSec (L2TP/IPsec)
For protocols you choose MS-CHAPv2. If the connection does not work you might also try to use PAP instead.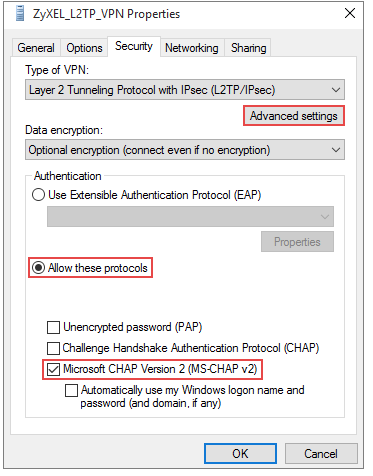 Continue to Security > Advanced settings and select Use pre-shared key for authentication.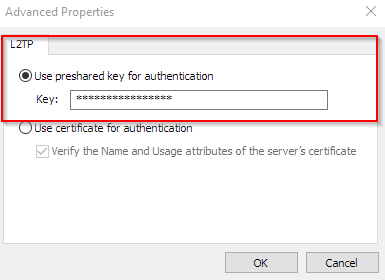 3. Navigate to Network & Internet Settings window and click Connect.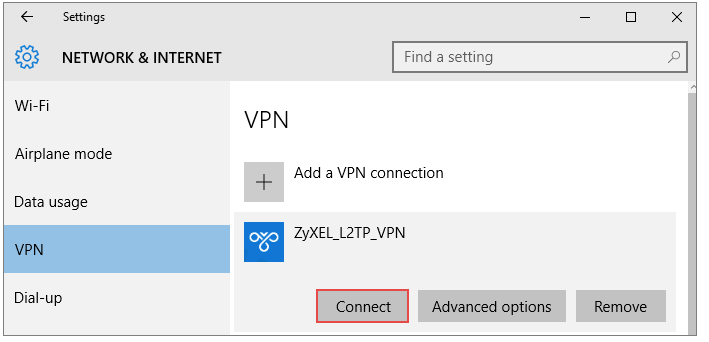 KB-00010