In this article we show you how to set up a WiFi on your LTE3302.
1. Either connect your computer directly to one of the LAN ports of the LTE3302 or connect to the pre-configured WiFi (SSID and PSK are stated on the back of the device)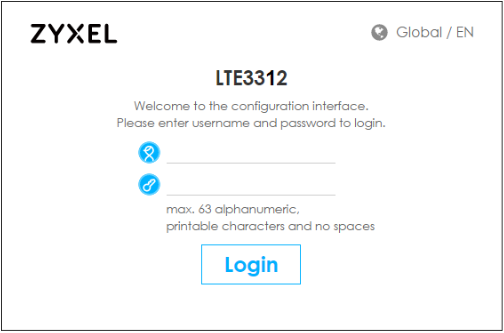 2. Login to the routers default IP 192.168.1.1 using the default credentials admin/1234
3. Go to Configuration > Network > Wireless LAN
4. Change the Name (SSID) of the WiFi and the PSK. To ensure that you have entered the right PSK you can tick "Show Password"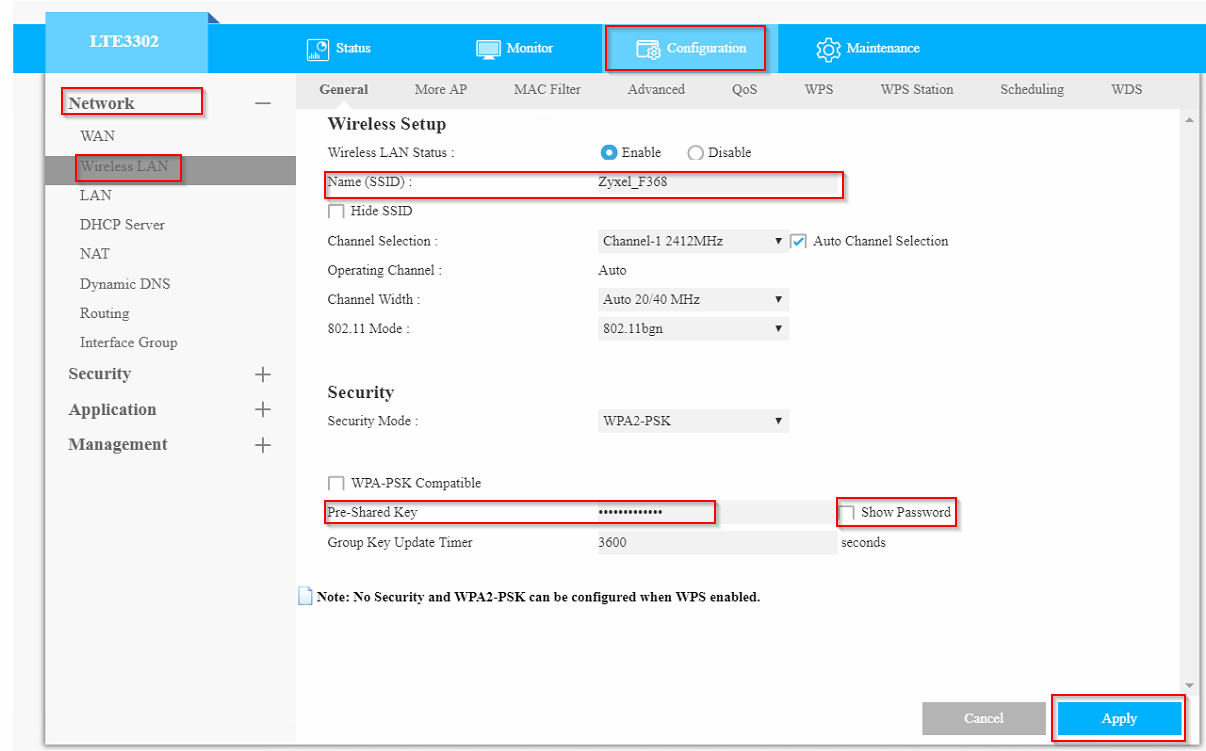 5. Click on Apply to save the changes
If you had connected your computer via WiFi to the device you now have to reconnect using the new SSID and password you just set.