Zyxel, always striving to live up to the newest networking technologies, is proud to introduce the development of the GS13XX-Switch-Series. This smart-managed-switch boast of specialized hardware and software features dedicated to surveillance-deployments and -applications.
This article will mainly focus on using these particular switches in cloud-mode, using our Nebula-Solutions ( https://www.zyxel.com/solutions/Nebula-Commercial-Cloud-Networking-Solution-20161018-771782.shtml ).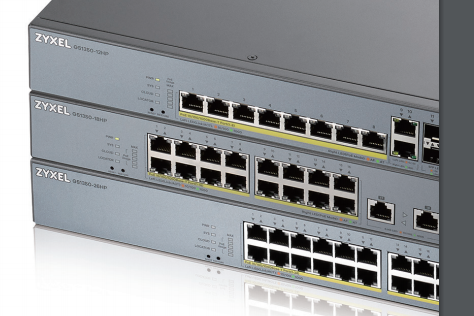 Disclaimer:
This feature still is under development, so this is something which is yet to be released, published and further communicate.
Registering the product within the Nebula Cloud Center(NCC) as of August 2019 will lead to an error message, since this feature is not implemented yet.
We just want to give you a heads-up in these regards, so that as soon as the option is available, you directly are set to go to full cloud-mode. Please click on Folllow button to get notified with the updates of this article automatically and make use of the feature!


Setup:
Being apart of the Nebula-Flex product line ( https://www.zyxel.com/solutions/NebulaFlex-20180115-002662.shtml ), this switch, besides regular standalone mode, can be set to "Cloud-Mode". This option lets you control and manage the switch through the Nebula Cloud-platform.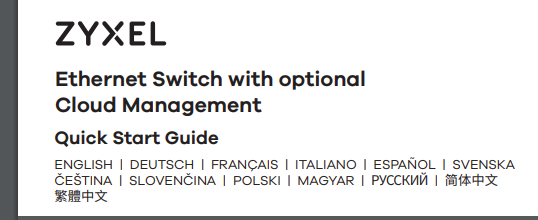 Let's talk about getting the switch ready to go in Nebula. Mainly, you have to set up the switch to check on reboot whether or not it is registered within the cloud. This setting is called the Nebula Control Center Discovery. Most NebulaFlex devices offer this settings within their basic networking settings:
Nebula Control Center Discovery

Make sure this option is set to "Active" in order to let the switch actively check with the Nebula Cloud, if the device itself is registered or not.
Having this done, on boot-up the Cloud LED on the frontpanel of the switch will start to flash.

The device is now ready to work as a NebulaFlex-device, congratulations on choosing a great product!