This Guide should show you how to set up a Basic Stacking configuration.
For our Switches with the new GUI (e.g. XS3800 Firmware version >=4.80) please check the bottom of the Article. New GUI
After logging into the web GUI, the Main Status page will display in Standalone Mode.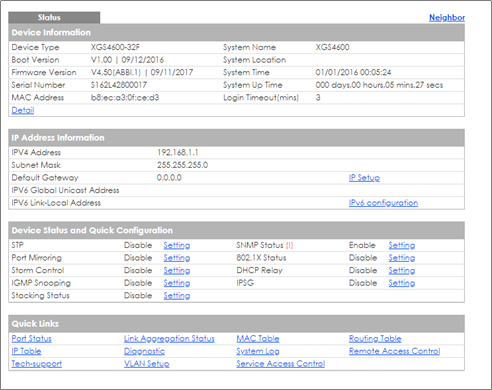 Go to Basic Setting > Stacking > Configuration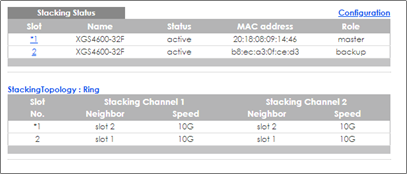 -Enable / Active Stacking Mode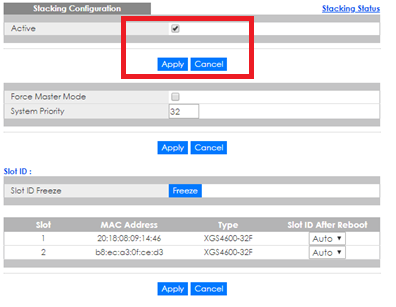 After applying this setting Switch will be a reboot. After reboot does the same with the 2nd Switch and connect both with the last Port of Switch (The last 2 SFP ports of our Switch are dedicated for Switch stacking!)
After logging into the web GUI, the Main Status page is displayed in Stacking Mode.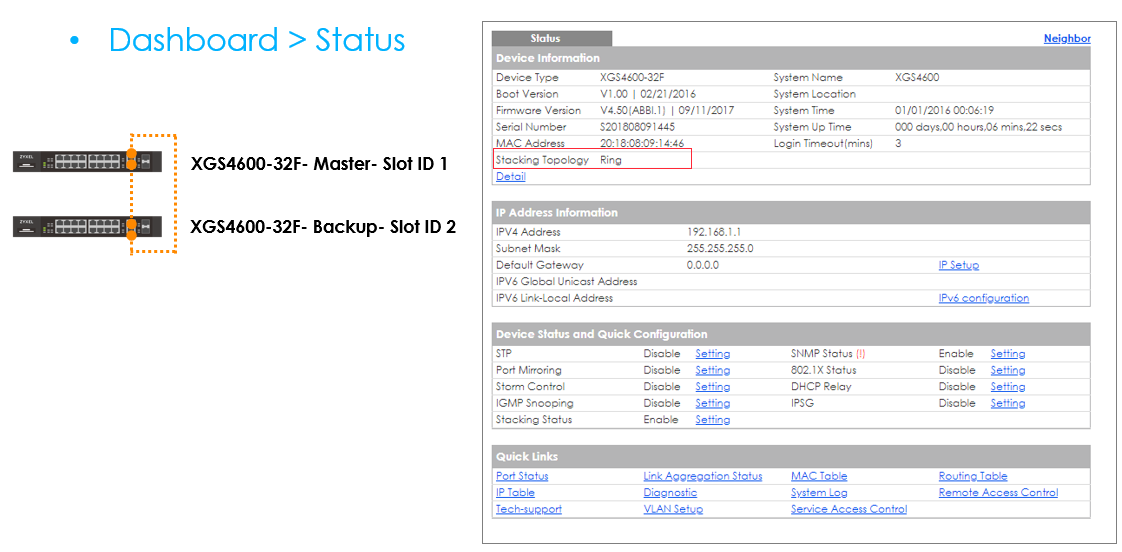 Click the Slot ID on the Status page, you will see we use the Slot ID/Port number to display the Port Status in Stacking Mode.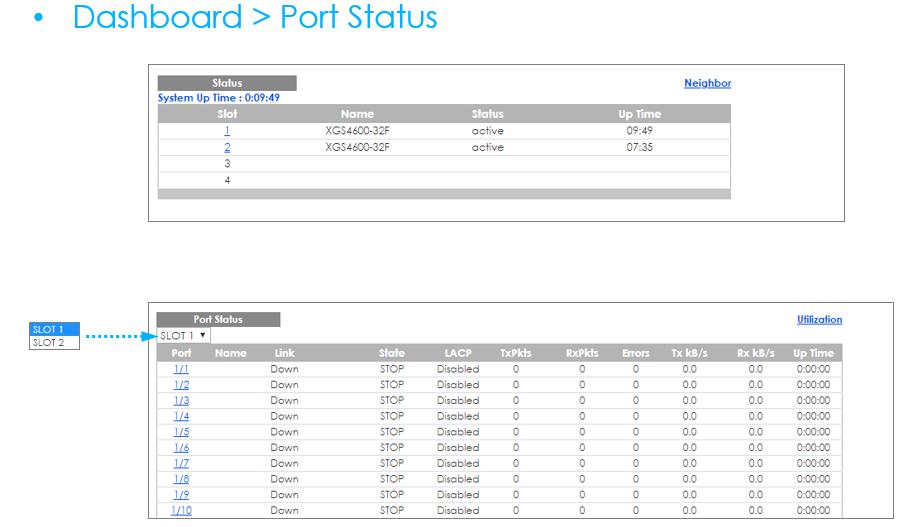 Go to Basic Setting> Stacking

This displays the Stacking status for each slot, as well as the Stacking Topology type and Stacking Channels.
And click the Slot ID in Stacking Status, it will display(show the next page) the detailed information for each slot.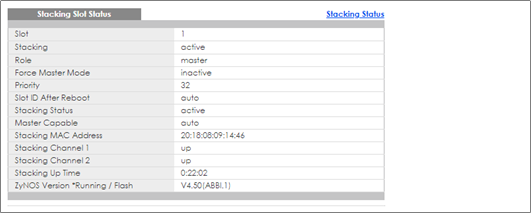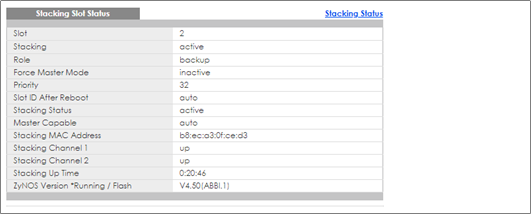 The basic setup is finished now and the Switch Redundancy / HA / Stacking system is ready to use.



New GUI
Go to:
System > Stacking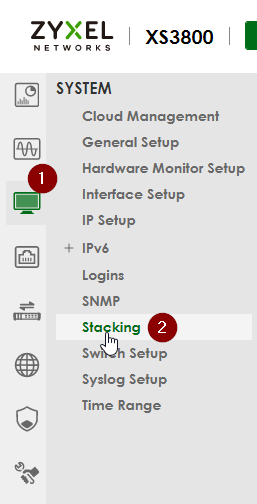 Then click on "Stacking Setup" and switch the "Active" Slider to "ON"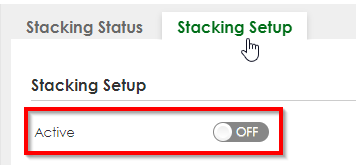 Now click on "Apply", after that the Switch will put out a reboot warning, confirm it by clicking "Yes".
Please note that on the reboot the switch will lose all configuration!

Repeat the above Steps on the secondary Switch.
After the switches have rebooted, we can check the Status under:
System > Stacking > Stacking Status

If you want a specific Switch to be Master, you can override the Master Selection by choosing which switch should be Stacking ID 1.
Don't forget to reboot the Switches after you clicked "Apply" and saved the configuration: