You have a defect/faulty device and want to obtain an RMA case number and start the process of swap or return of a product, we require our customers to complete the "Return Material Authorization" form.
Table of Content
Here is a short video with English subtitles and the steps described:
To check the warranty of your device please check the link here:
1) Warranty
1.1 Login to support.zyxel.eu
Please first login at the top-right corner of the website.

If you don't have an account, please create it by looking at this article.
When you successfully logged in, please click on the big "Warranty" button.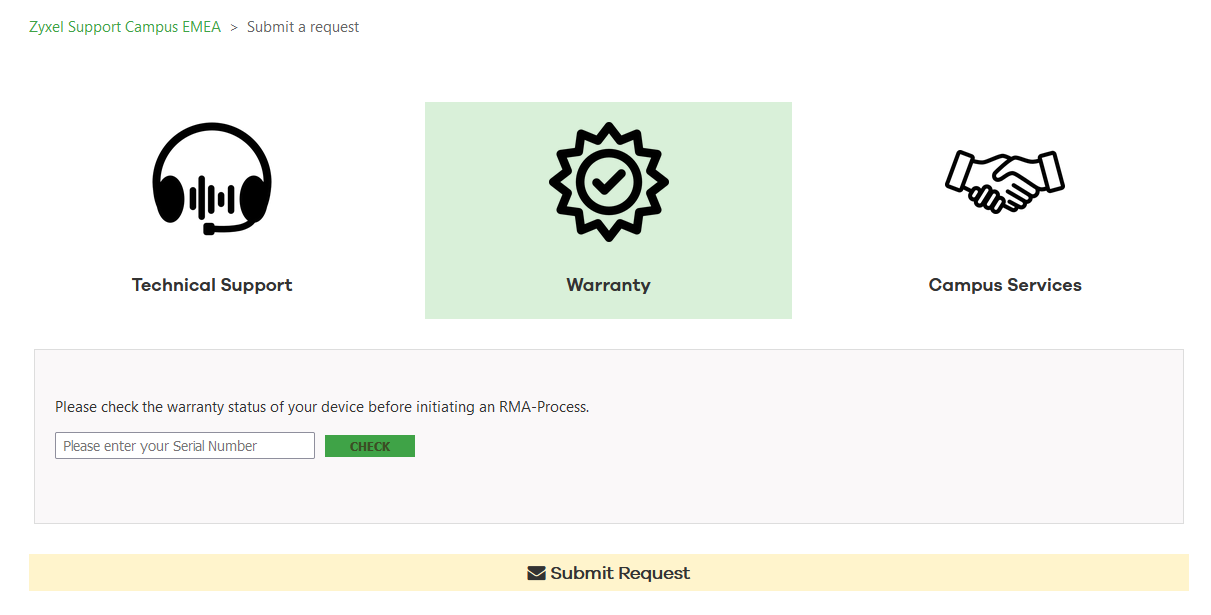 You can as well find this form when you click to Warranty & Service category on the main support portal page. (https://support.zyxel.eu)
The Page will change to the warranty check first: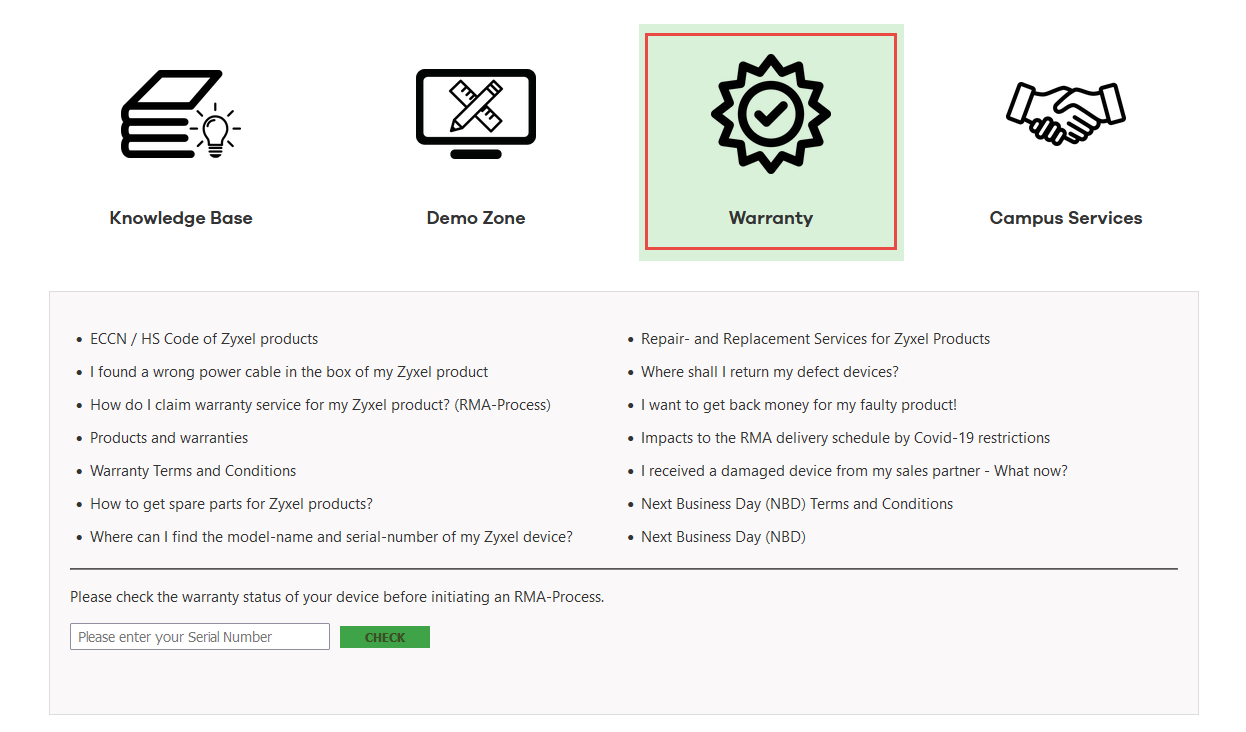 1.2 Insert Serial Number & click on "Check"
Insert the Serial Number of the device in question and if it is still under warranty, use the "Start RMA Process" button:

When clicking the button, scroll down and you will find the RMA Form and can fill out the needed data to proceed your RMA (the marked fields with an * are mandatory fields).
Before sending us your request, make sure you got the correct serial number of the device. You can find this information most likely on labels stuck to the device. If you provide us with a wrong serial number, we will help you find the correct number.
The form also requires the requestor's contact details and the possible alternative return address, if the device shall be sent to another customer.
1.3 Start RMA Process
If you have an device which shows after the warranty check that it has no warranty anymore and you can prove that you purchased the device within the last two years, please provide a copy of the invoice to us within the RMA Form.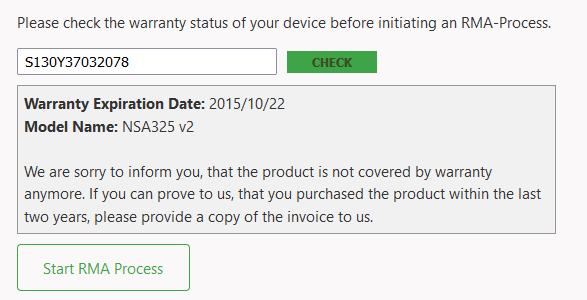 1.4 Fill out the RMA request form
After you clicked on "Start RMA Process" you should come to the RMA form.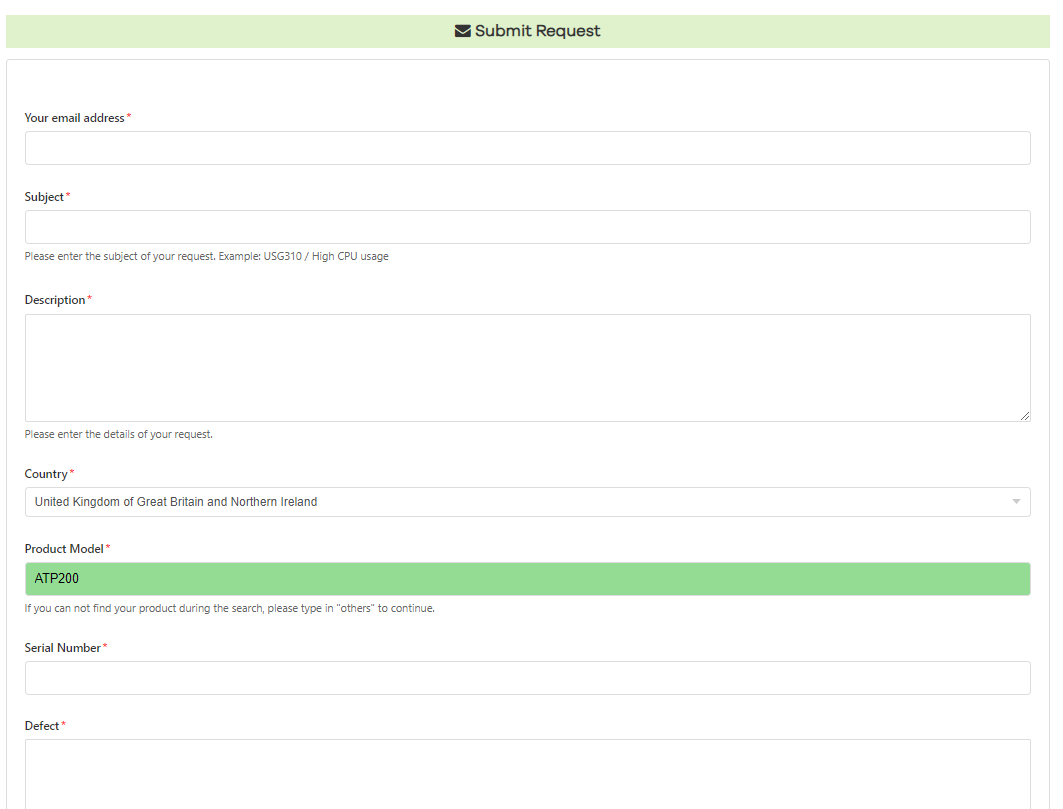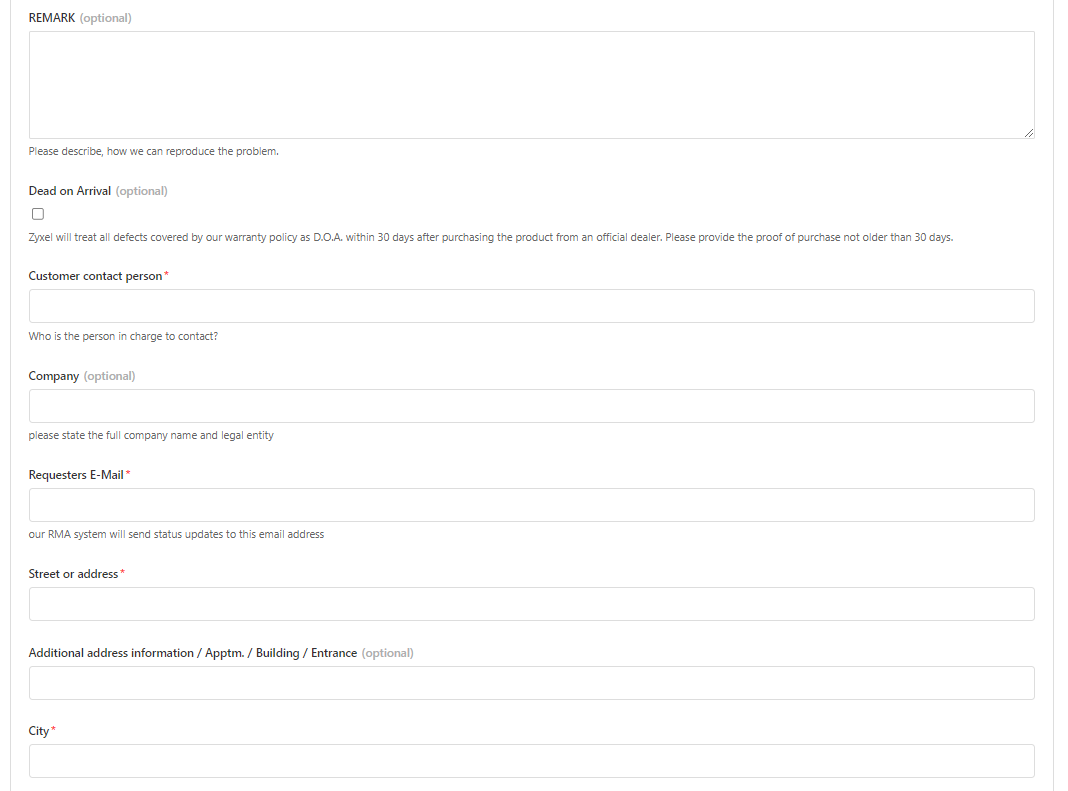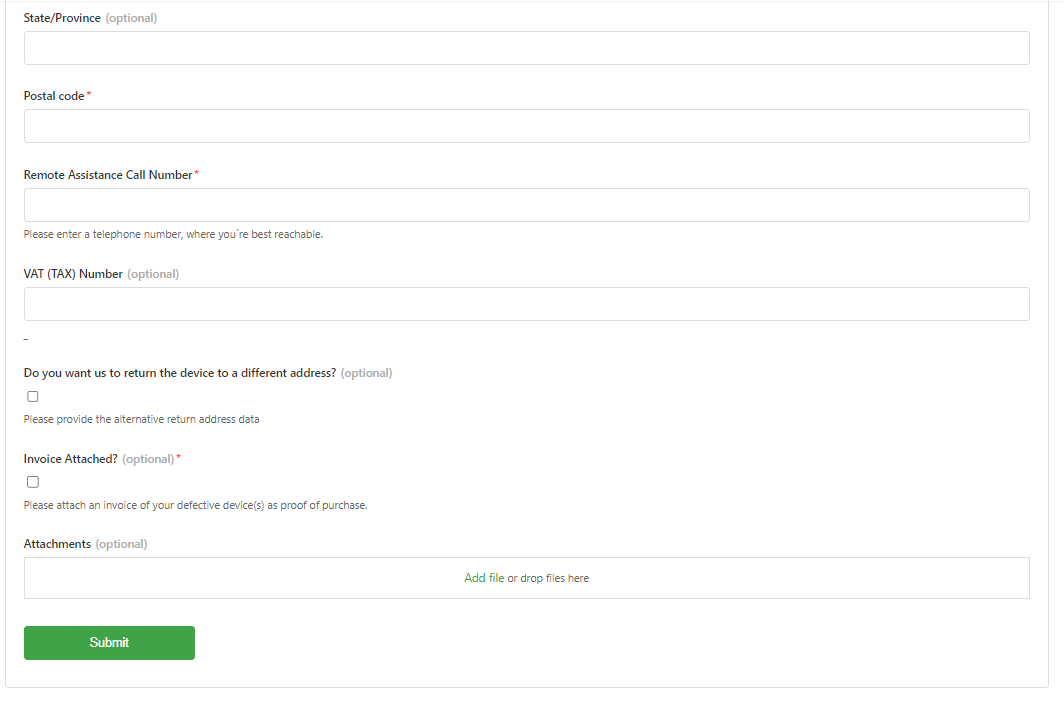 Here you can check the time of warranty for our devices:
We handling our RMA Service in three different Service: Basic, Normal and Professional.
To see the different Services, please check:
Repair- and Replacement Services for Zyxel Products
If you have issue with the login to the Support Portal to run a warranty check or place a RMA, please check the following article:
New SSO Login for Zyxel Customer Portals

In case you have more than one device to claim, please separate the serial numbers and error descriptions by a comma. You can also use the attached excel file to list down the serial numbers in column A-C, Lines 2-199 and your details in Line 2, columns D-K, alternative address column M-S.