RGS200-12P / RGS100-5P: This article describes the options how to connect the device to a power source.
1. Introduction of the typical installation in a cabinet
2. Special installation for other proposals
Step by Step guide
1.
RGS Series must be properly grounded for optimum system performance.
Please refer to the user manual on page 16 ff.
The DC Power interface is a 6-pin terminal block with polarity signs in the top panel. The RGS200-12P can be powered from 2 power suppl (input range 12V - 58 V). The DC power connector is a 6-pin terminal block; there is alarm contact on the middle terminal block.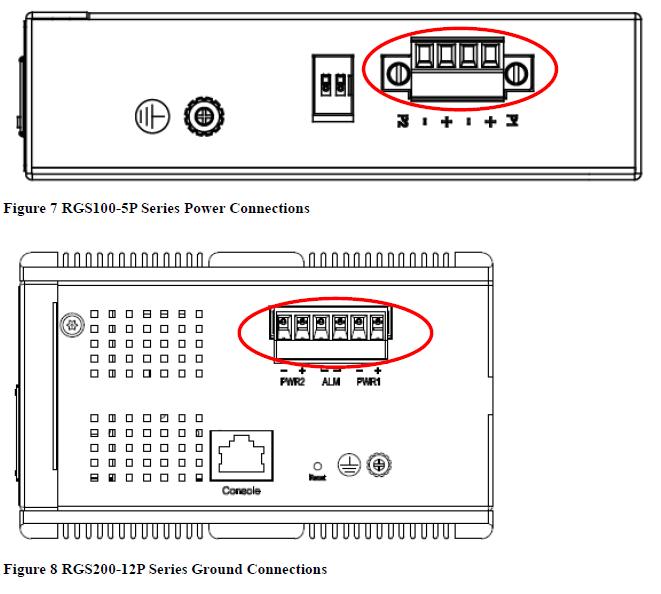 The DC power should be connected to a well-fused power supply.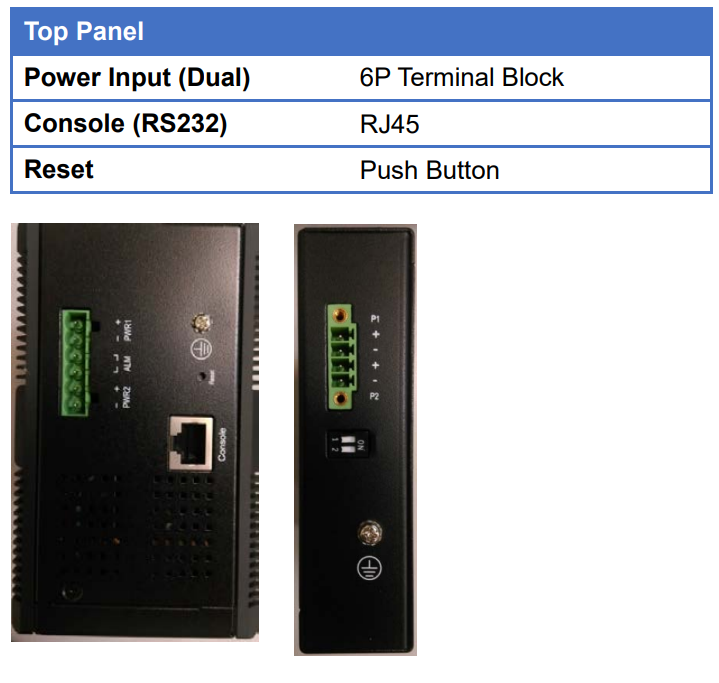 2.
If the device is not mounted to a hat rail system in a cabinet, you need to use a compatible power supply and cable set to connect the devices. Make sure the DC value of the power supply is sufficient if you use PoE devices with the switch.
Zyxel can not offer a standard power supply to connect with the RGS Series. The kind of power supply is provided by a professional electrician person/company, who can enable the wiring properly to both devices.