In some cases, you want to re-register your Device to another MyZyxel Account.
For Example, You took over an existing Installation from another Service Company.
Go to your ZyWall (ATP / USG / VPN).
Login with your Administration Credentials (Default: admin -> 1234)
Go to
CONFIGURATION -> LICENSING -> REGISTRATION:
Click on "portal.myzyxel.com"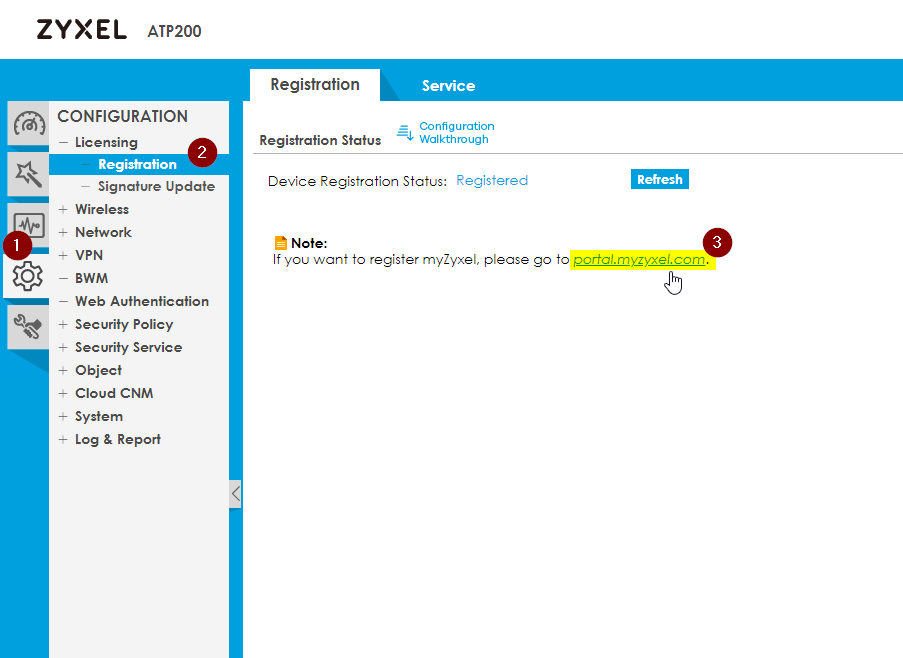 ​​
Login to MyZyxel with your Account: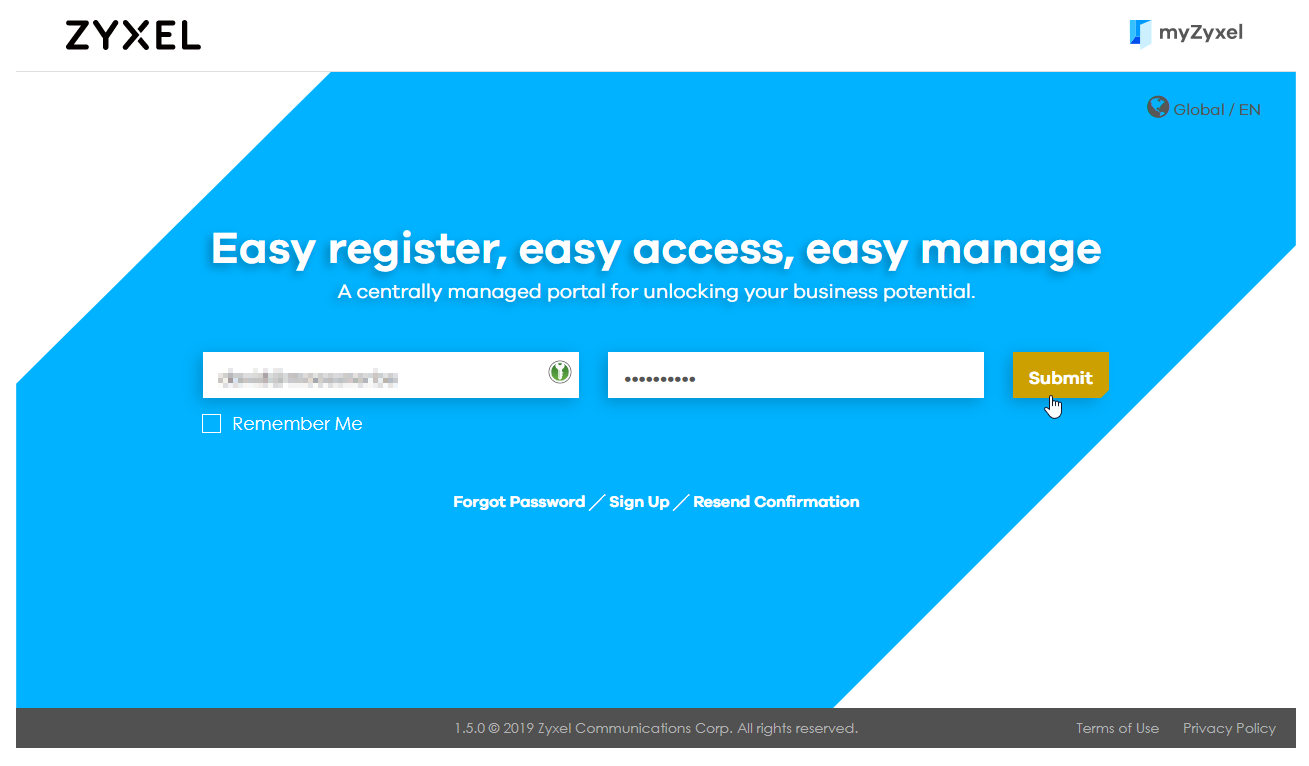 ​
Enter the Name for your Device (For Example Site A) and hit "Submit":
​
Your Device is now registered to your MyZyxel Account.