More and more audio and video system are transforming their traditional Matrix Switch infrastructure to industry-standard IP-based network technology. This change brings flexibility to easily scale AV networks as well as extends to longer distance. Traditional AV system makers are less familiar with IP-based network setup, especially with IGMP setting. Detailed IGMP parameter could easily be ignored, which results in a major impact on the system performance.
Supported Model List:
XS3800 Series (available since 4.70 Firmware)
GS2220 Series (available since 4.70 Firmware)
XGS2210 Series (available since 4.70 Firmware)

Networked AV Mode
An intuitive web interface redesigned with chosen Networked AV features to give you an instant view of the current status, with a condensed function menu to help you maintain and configure with ease.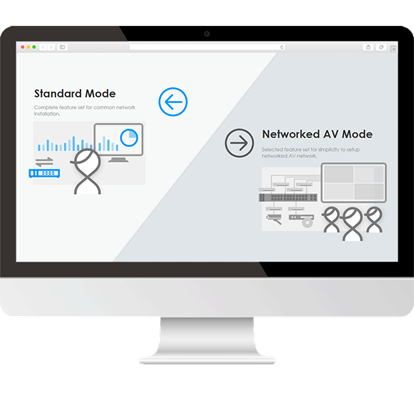 There are 2 options for the setup wizard: basic settings and advanced settings. Choose the one which fits your applications before starting.
Basic: For default IP / VLAN environment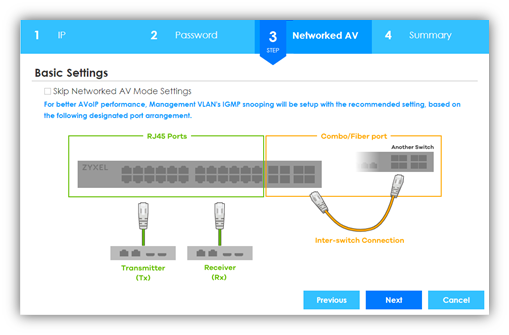 Advanced: To create a dedicated AV VLAN in a mixed network and do inter-switch link aggregation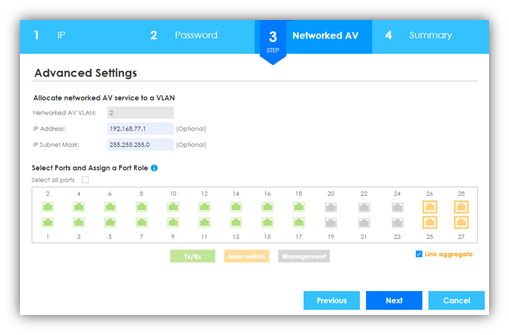 Have a look at the Dashboard: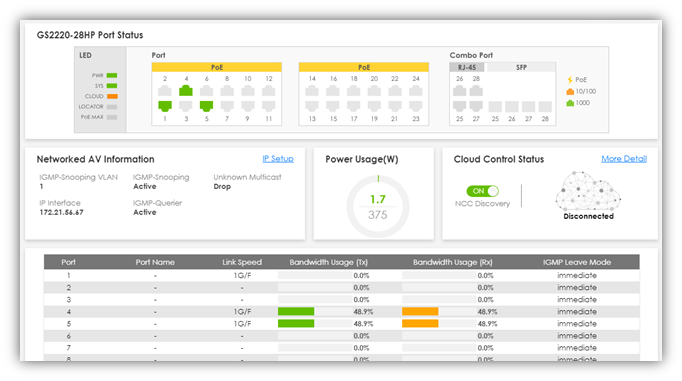 Enjoy the new benefits of our new feature!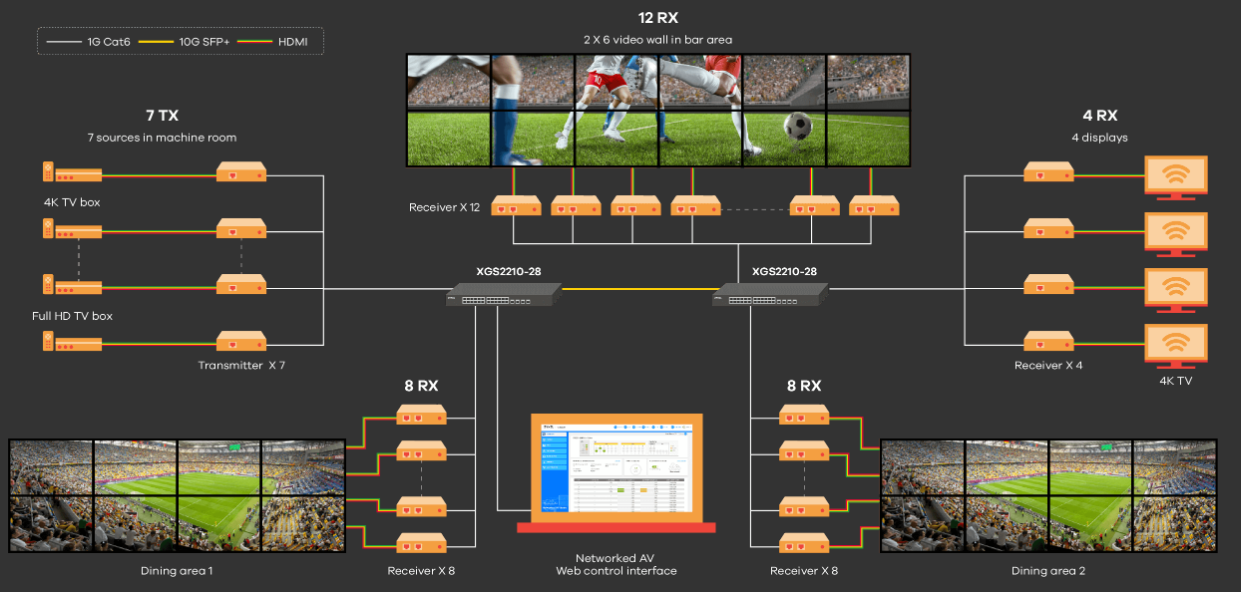 Check out the Press Release:


Still questions on that feature?
Be in touch with our Support Team: