SCENARIO
At the deployment stage, the user needs to let the Nebula Switch connect to the Internet/Nebula CC first before applying other advanced features on the Nebula Switch. 
Since Switch uses DHCP IP by default, if you have a DHCP server, Switch should get a DHCP IP after booting up and connects to the Internet via the gateway in the network.
Therefore, this article will focus on how to configure static IP on the Nebula Switch if there is no DHCP server in the network.
SETUP/STEP BY STEP PROCEDURE:
1. Connect your PC to the Switch.
2. Run ZON utility on the PC to scan the device. (ZON utility download)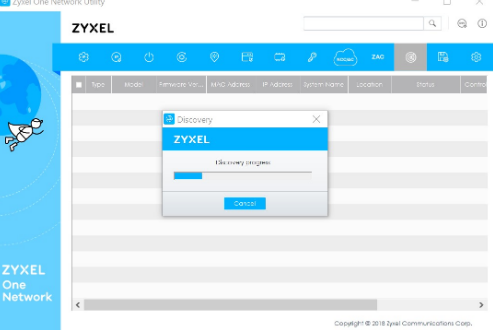 3. Select the Switch and click "IP Configuration".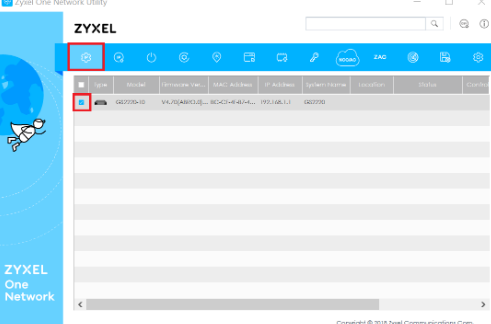 4. Configure all required settings.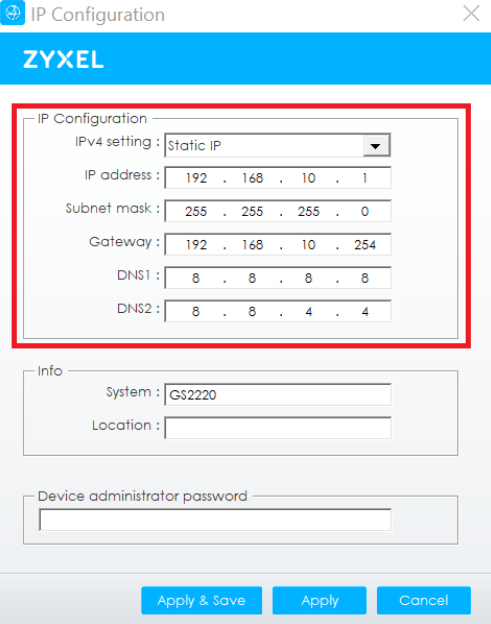 5. Key in the password and click "Apply & Save"(Switch's password is 1234 by default)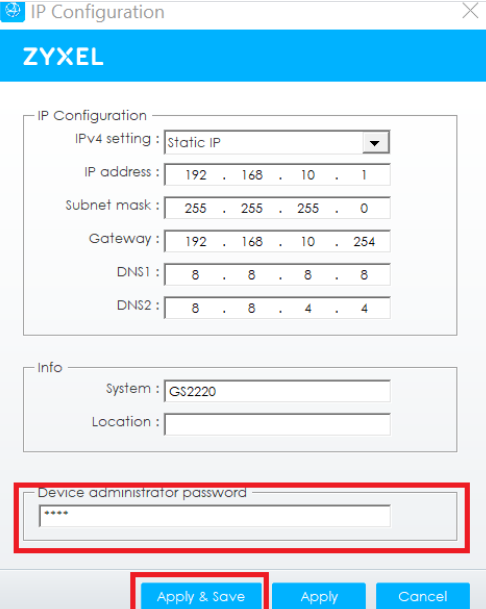 VERIFICATION:
The Switch will connect to the Nebula CC and reboot as cloud mode if it was in the standalone mode, originally.
The CLOUD LED should be steady Green when it connects to Nebula CC successfully.
Usually, we recommend having our Nebula switches set to receiving a dynamically assigned IP. However, sometimes the user wants his Nebula Switch using a static IP. This guide will show you how to optimize the setup in order to ensure connectivity to the cloud (NCC).

In general, the followings are the normal steps to configure at the deployment stage:

Configure Nebula Switch with static IP via WebGUI or ZON utility.

Go to Nebula CC, register Nebula Switch and add it to the site (How to register a product in Nebula Control Center )
Configure static IP for the Nebula Switch on Nebula CC by navigating to:
Site-wide > Devices > Switch 
Click on the Switch you want to configure and proceed as in below screenshot:
Now, you can let the Nebula Switch connect to the Internet to get online on Nebula CC. The configuration on both the switch locally and in the cloud will match, preventing any mishappenings due to configuration overwriting.