Our new AX Access Points as the WAX/NWA has a new design and we want to show you where you can find the Reset Buttons on these devices and how you can reset the device to its default configuration. We show you here the different AP models and where the Reset Button is located: NWA55AXE, WAX650S, WAX630S, WAX610D, WAX510D, NWA210AX, NWA110AX, NWA50AX/, NWA90AX
WAX630S/WAX610D/WAX510D/NWA210AX/NWA110AX/NWA50AX/NWA90AX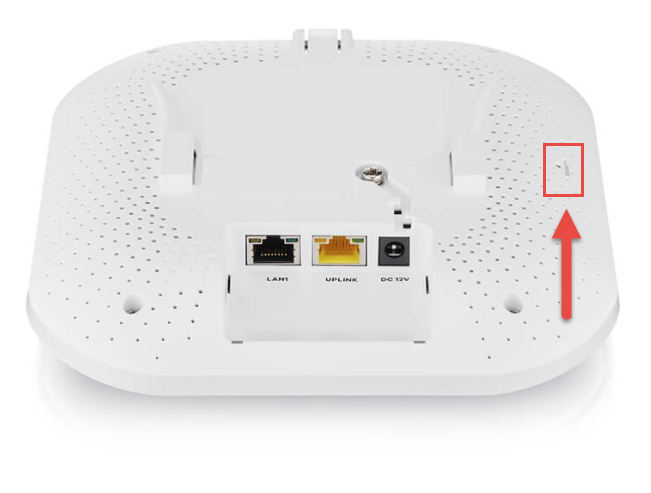 WAX650S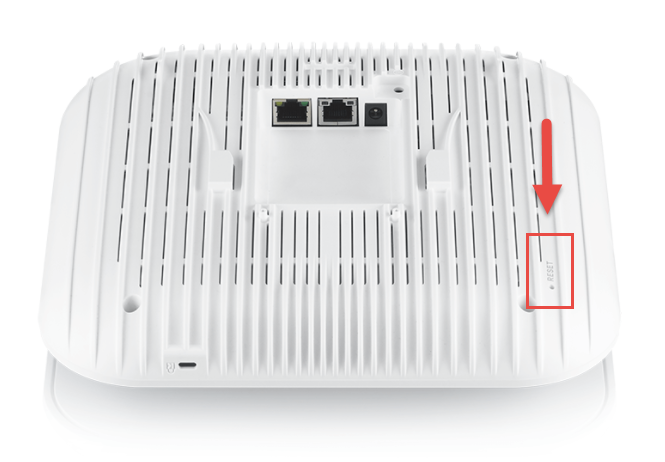 NWA55AXE
Reset via Nebula Cloud (no password required)
This Access Point NWA55AXE has no reset Button, how to Reset this device we explain below:
If the device is added to Nebula, remove the device from the organization and the device settings will be factory reset automatically. It is important to note that the AP must be connected to the Internet when removing the Access Point from Nebula. Please don't power off or unplug the Ethernet cable of AP, after 5 to 10 minutes, AP will automatically reset itself to the default setting.
Reset via Web GUI (password required)
In this case, you need to connect your Access Point to an existing Network or directly to a PC. Check if the NWA55AXE gets an IP Address via DHCP or set a static IP Address to your interface card of your PC and connect it to the Router or directly to the Access Point.
Assign a static IP to a Windows PC
You should be able to connect now via the assigned IP from DHCP or via 192.168.1.1 to the Web GUI of the NWA55AXE: Login to the Web GUI with User Name and Password (default admin/1234)
Go to Maintenance -> File Manager -> Configuration File
Mark the system-default.conf file and press "Apply"

Choose "Immediately stop applying the configuration file and roll back to the previous configuration" in the popup and press "Ok". Now the default configuration file will be installed on the Access Point.
Reset via ZON (password required)
The NWA55AXE is connected to your network, and you can get an IP Address within your network than you can use the ZON utility to reset the device.
Zyxel One Network Utility (ZON)
When you have started the ZON utility, it will show you all devices in your network.
Select the NWA55AXE in the list: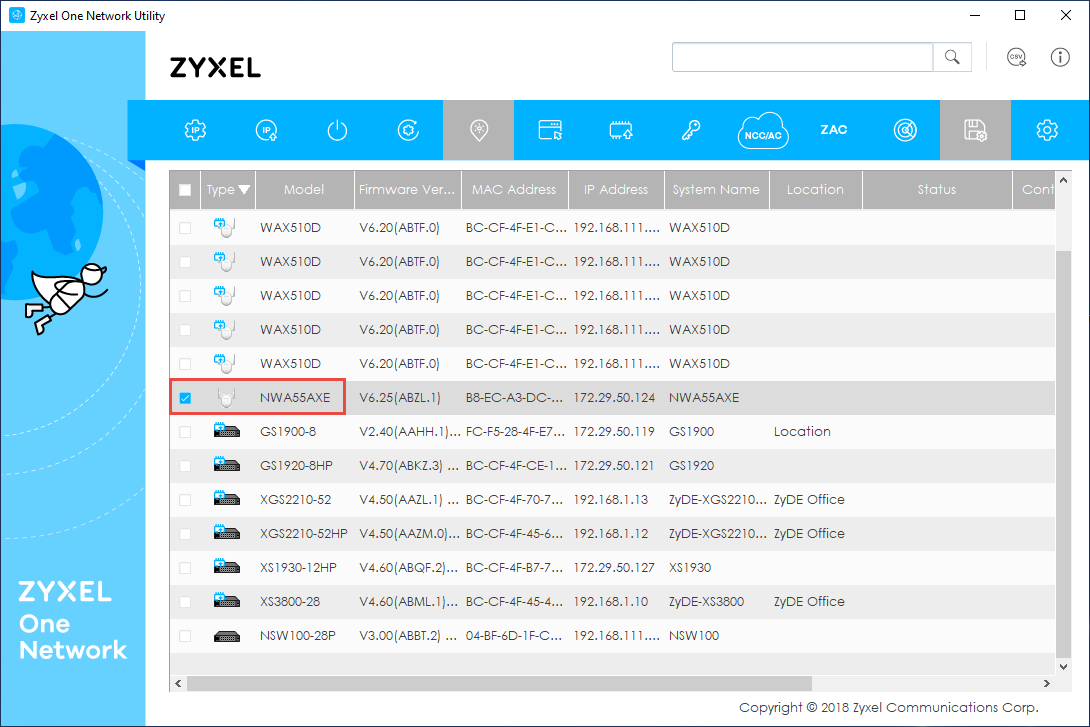 In the menu at the top of the list, choose "Reset Configuration to Default":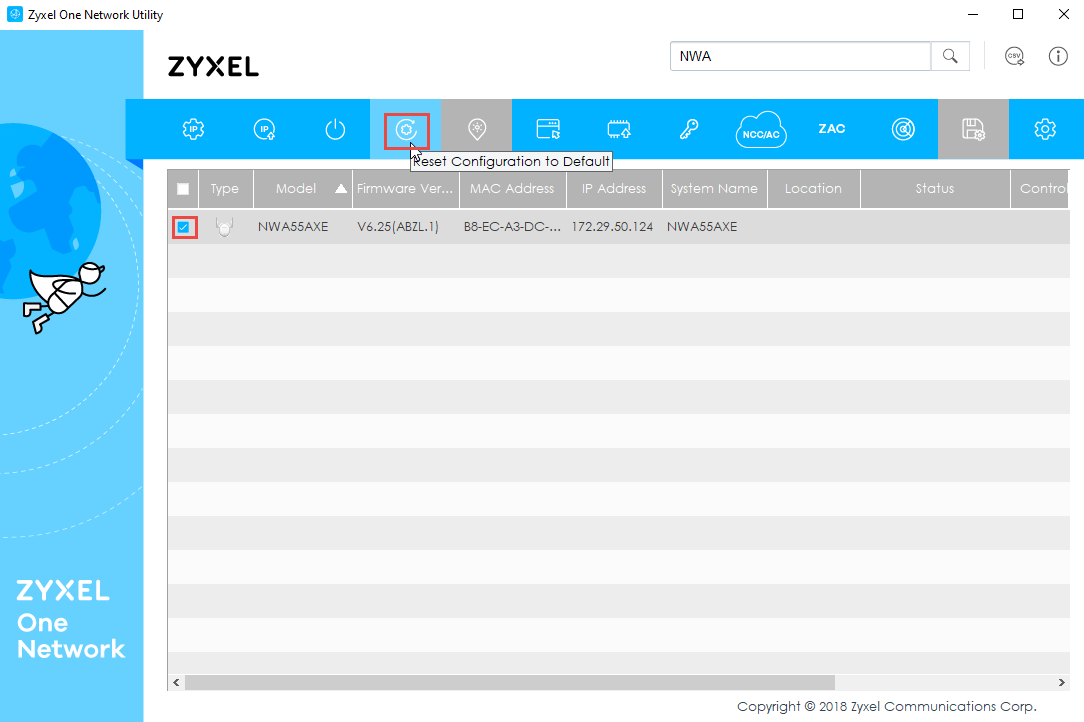 You have now to enter the Password of the Access Point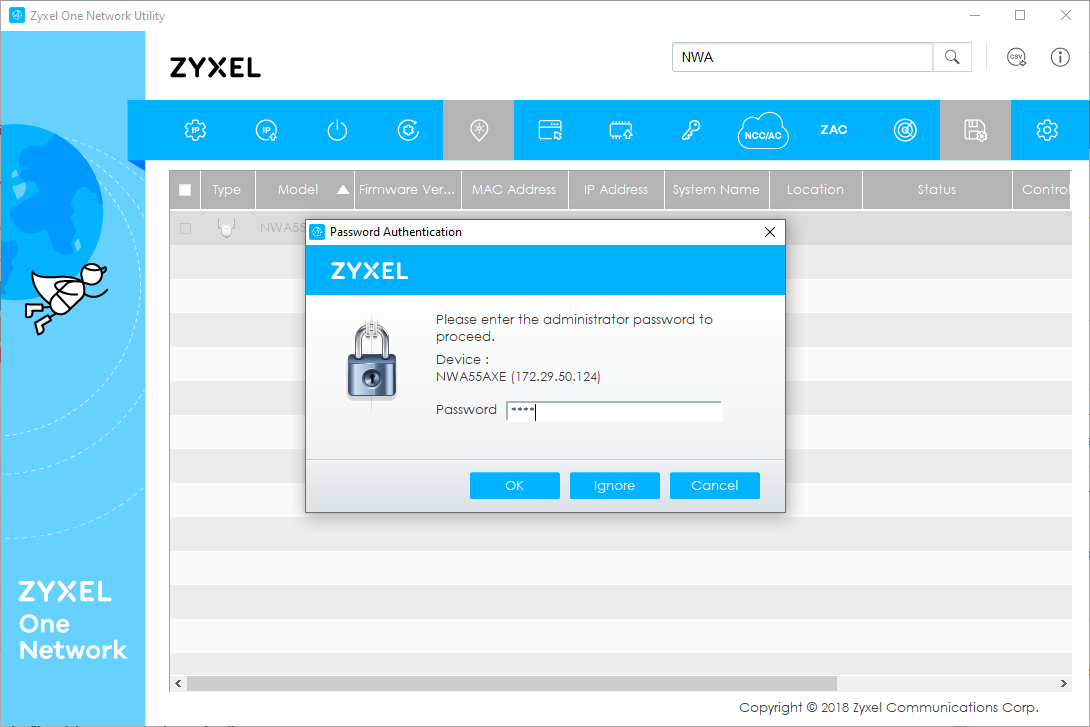 Now the default configuration of the Access Point will be installed and will be reset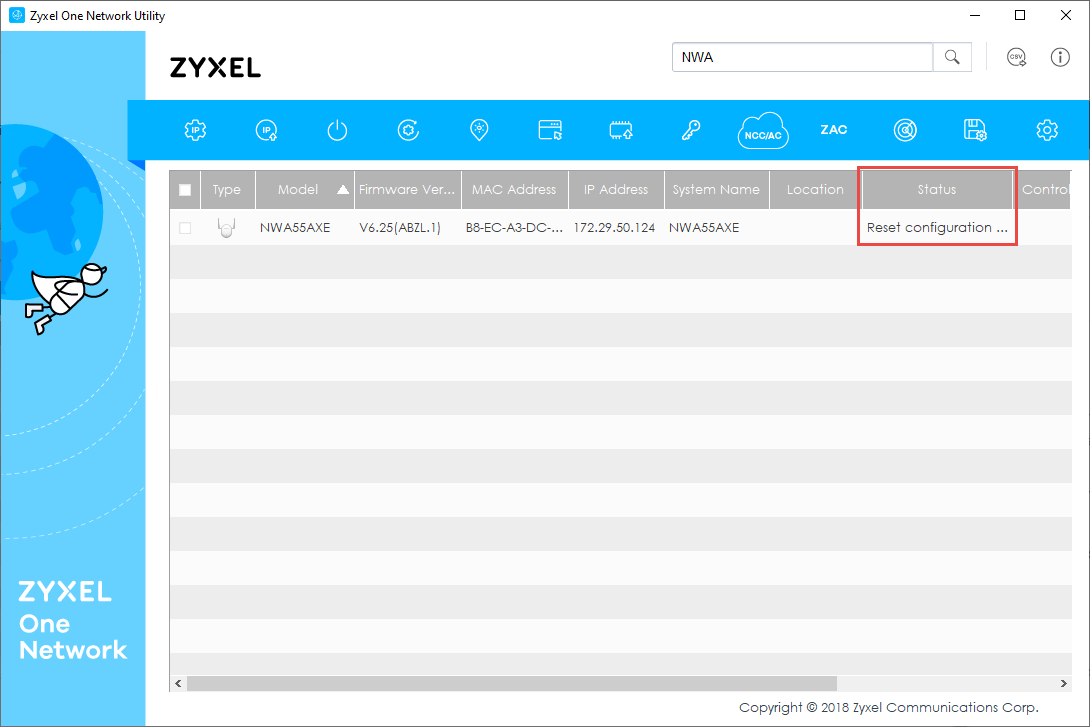 Reset via Switch via Ethernet Neighbor (no password required)
For this solution, you need a PoE switch (like the GS1920 or XS1930) that supports Ethernet Neighbor. When you are connected to the switch, click on the Status page and the Neighbor link:

You will redirect to the Switch Neighbor page and can reset the Access Point by pressing the reset button on the Switch GUI: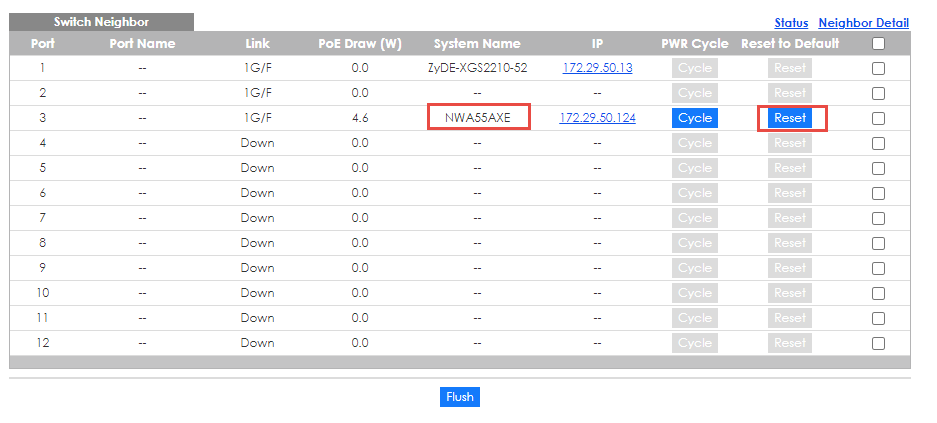 If none of these four possibilities above works for you, we consider opening an RMA Ticket via our Support Portal to get the device replaced.
How do I claim warranty service for my Zyxel product? (RMA-Process)