Did you know you can send a mail alert in case of a network issue on your Nebula site?
Would you like to get a notification pro-actively when the uplink port of your main core switch goes down?
What if your WAN interface of your USG FLEX is down, and you do not notice it in time to check the issue on-site as soon as possible?
No worries, we got you covered! In the above cases, you can get a notification by Nebula per Mail without logging in to your Nebula site and checking your logs or port statuses on your devices.
Site-Wide > Configuration > Alert Settings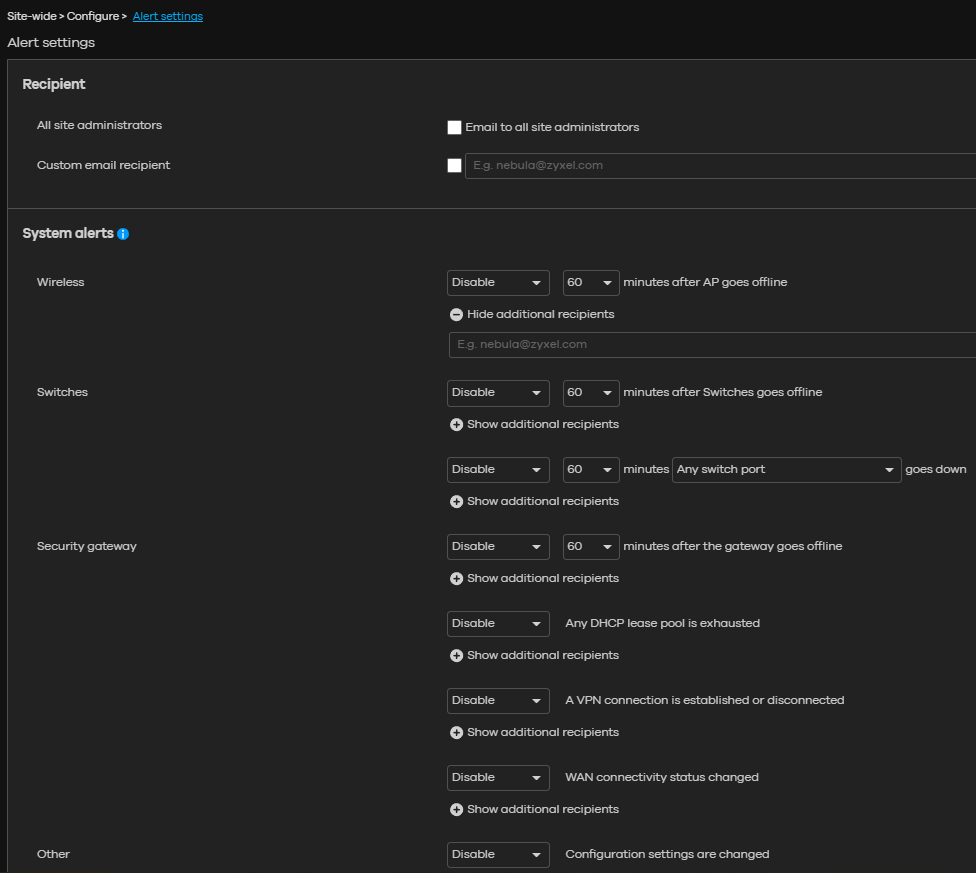 At the top, you can define if only the administrators should receive a mail or more recipients you can type into the box.
You can also customize each device type, like switches or your gateway, which recipients should receive the mail.
You can define which event will trigger the mail to be sent.
For example, when the DHCP pool of your gateway is full.
So in case, you have a running site-to-site connection that goes down, and you want to immediately investigate this before your customer might call you, now you know to be informed in time!