Problem:
In UAG2100 I need to log each session per User.
Actually its possible to log IP and traffic, but no time and dates.
Where can I see all sessions with time information?
Solution:
The sessions in monitor > system status > session monitor page will show the current existing sessions on UAG. It will disappear after session is timeout.
But you can save the logs per USB or syslog server.
USB Storage:
(1) Plugin USB to UAG. And enable USG function.
Configuration > System > USB Storage > Enable USB storage service.
(2) Go to Configuration > Log & Report > Log Setting > Enable USB storage.
Enable "traffic log" in log setting.
(3) You can download the log by Maintenance > Diagnostics > System log .
Syslog server:
1. Go to Configuration > Log & Report > Remote Server 1
Enter your syslog server address and enable "Traffic Log".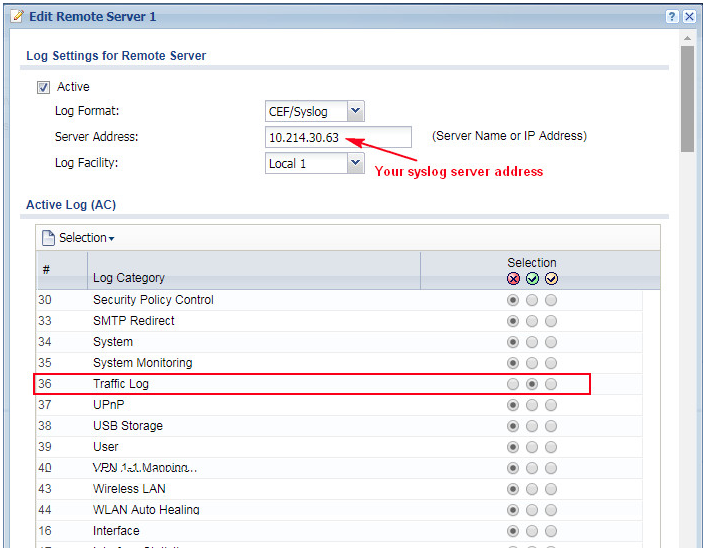 2. Then you can record all of the session logs on your server.
It will including time/username and source/destination address.

KB-00198