This article will introduce you to the NWD7605 Dual-Band Wireless AX1800 USB Adapter, how to set it up, and how to join a WiFi network using the NWD7605. The NWD7605 dual-band wireless AX1800 USB adapter allows your PC / computer with only WiFi 5 capability, or without WiFi capability to connect to the Internet through a WiFi6 AP/Router.
Overview
The Zyxel NWD7605 is a dual-band wireless AX1800 USB adapter that promptly upgrades your desktop, laptop, or workstation to the latest 802.11ax technology with WiFi speeds of up to 1200 Mbps (5GHz) and 574 Mbps (2.4GHz). By leveraging the latest WiFi 6 technology, the NWD7605 offers a fast and efficient connection, especially in today's device-dense environments.
The NWD7605 can connect to IEEE 802.11 a/b/g/n/ac/ax WiFi networks. WPS (Wi-Fi Protected Setup) is
enabled by default and allows you to connect easily to another WPS-enabled device.

Features and limitations
1. The NWD7605 connected to a laptop (C) allows you to connect to an access point (AP) for Internet
access. In the following figure, the WiFi client is labeled as C and the access point is labeled as AP.
Figure 1 Internet Access

2. Supported operating systems
• Windows 10/Windows 11
• Linux v3.13 - 5.11
Note:  If you have problems installing the driver, please update your operating system to the latest version. Windows 11 must be version 22H2 or 23H2.
Driver Installation
Connect to the internet

Open a web browser on your computer and go to https://www.zyxel.com/nwd7605driver and


download the latest available version.

Extract all files before starting installation.

Connect the NWD7605 to your computer and then install the driver.

Click "Setup" to start the installation.

6. Next, you can see the following. Please follow the instructions in the photo below.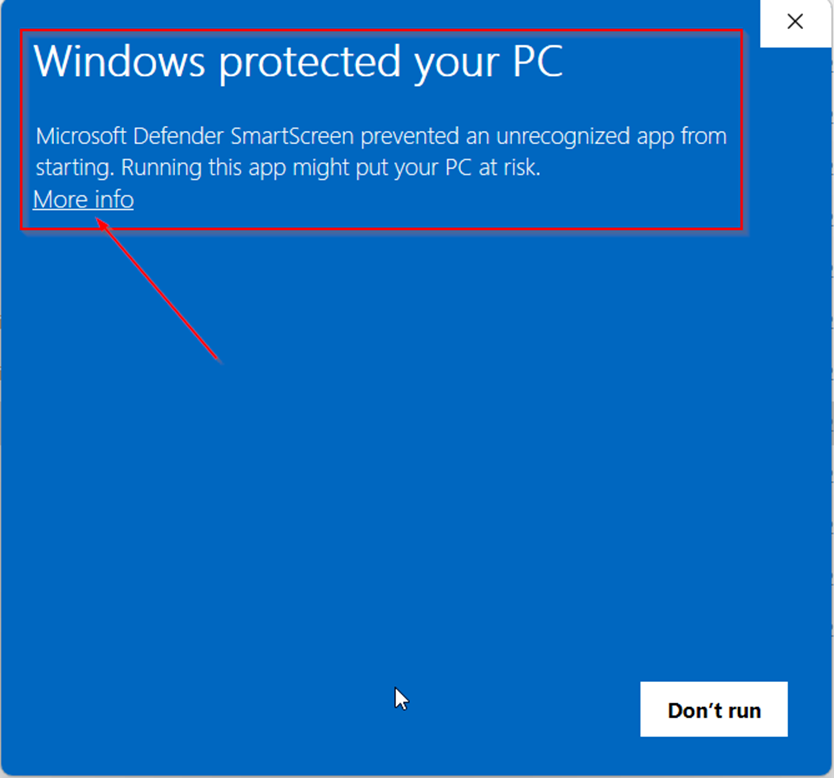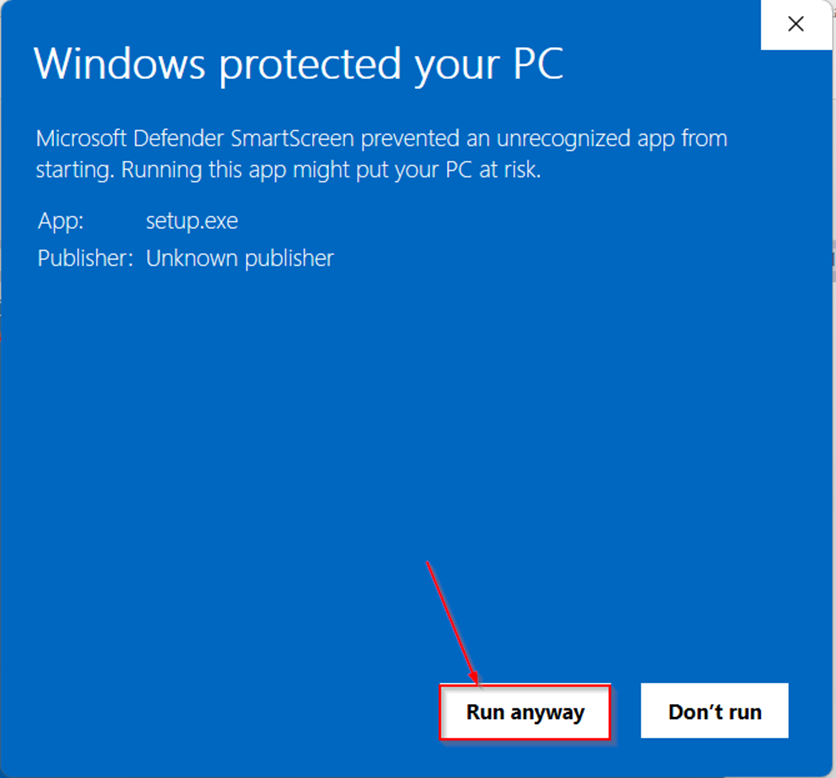 7. Next, the following Zyxel NWD7605 Driver screen appears.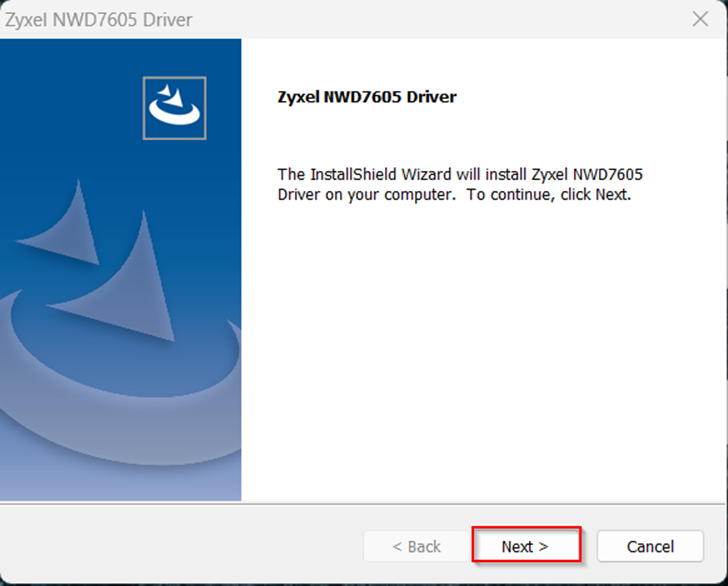 Click Next to continue. 
I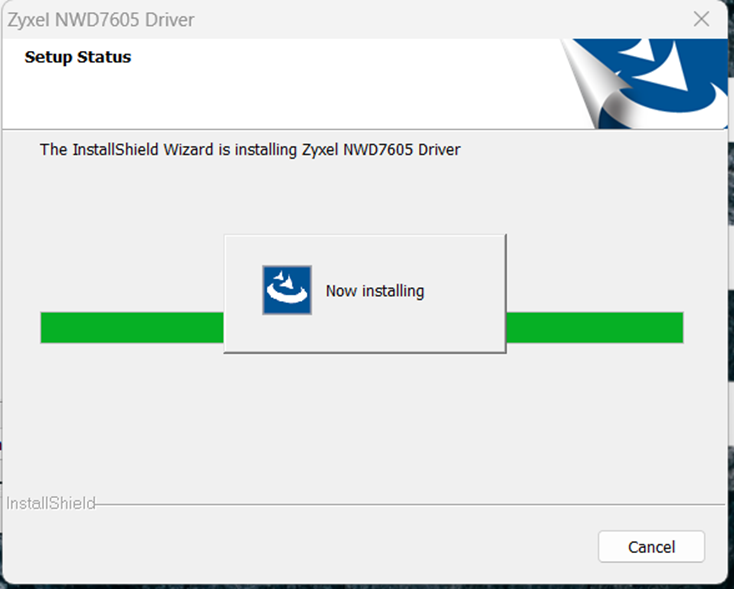 InstallShield Wizard Complete, click Finish.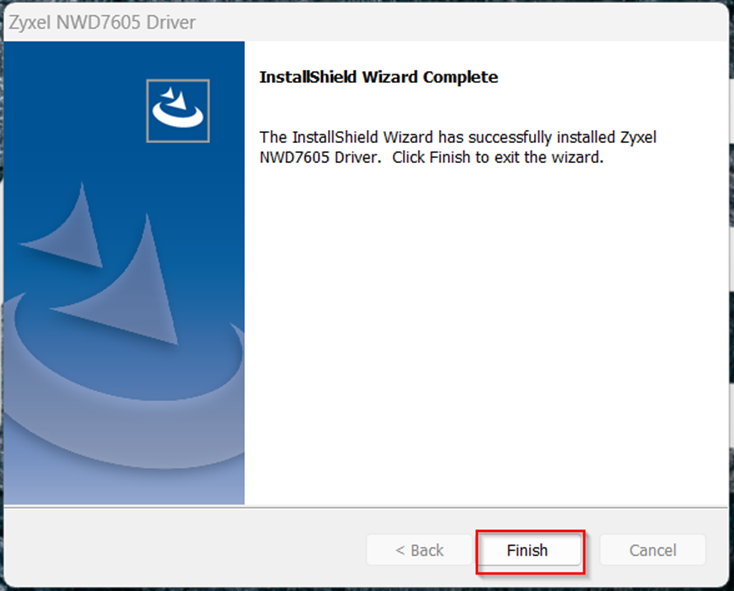 Network Connection
1. Click on the Internet Access (

) icon in the task bar on your computer to see available WiFi networks
detected by the NWD7605.

2. The available WiFi SSID list appears. Click on the SSID name of your AP/router WiFi network to join that
WiFi network, after you select an SSID (WiFi) and click Connect, Enter the network security key (password) to connect and click NEXT.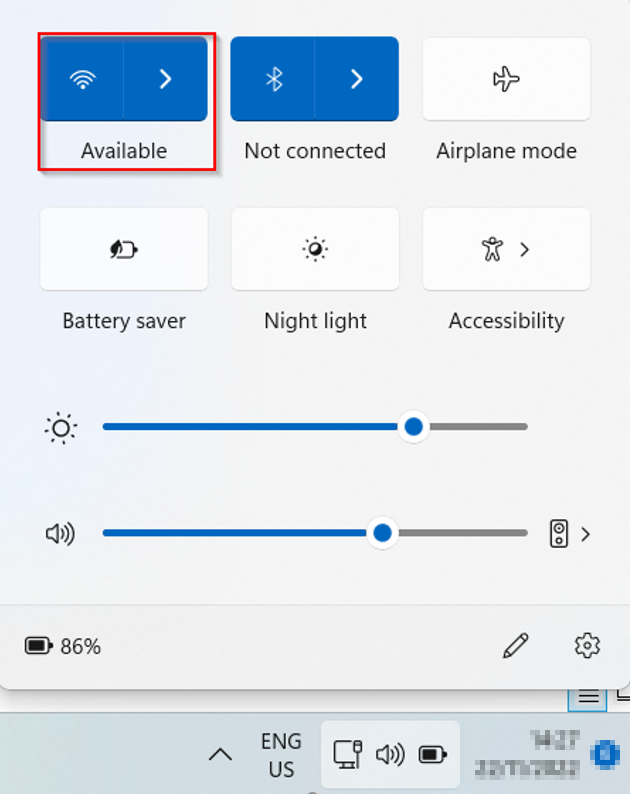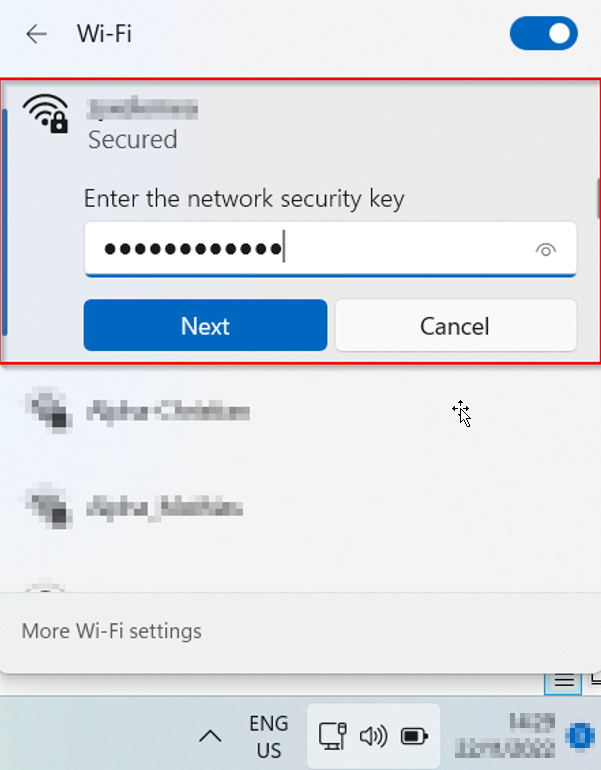 The computer is now securely connected to the WiFi network.