This short article describes how to configure LAN1 port for a specific VLAN without tagging.
In this example we use VLAN101.
To Set the VLAN101 on AP's LAN1 port without tagging, go to CONFIGURATION> Wireless > AP Management > AP Group and click the AP group you want edit.
There are two adjustments necessary, port setting and VLAN configuration as below.
To untag the LAN1 port, you can do it by editing vlan101 in VLAN configuration: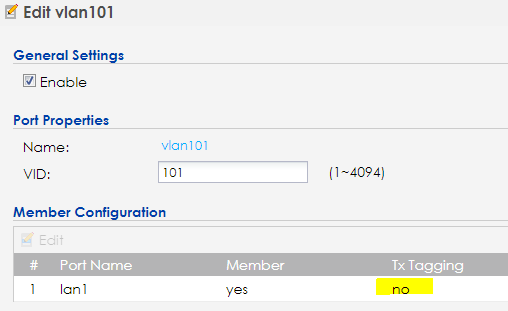 Note: If the NXC2500 is DHCP server, the interface port should be the member of VLAN101 with Tx tagging and the switch ports connected on AP and NXC2500 should be trunking ports or tagged with VID 101.