This step by step guide shows how to use NXC controller as a RADIUS Server.
 
Suppose you have the following network topology: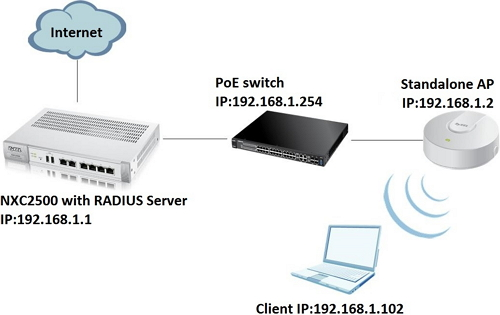 Configuring a NXC Wireless Controller
1. In the NXC web configurator, under Configuration> Object> Auth. Method Set the Method List field to local .




2. In the Configuration> System> Auth. Server in the Trusted Client section add the IP address of the trusted access point.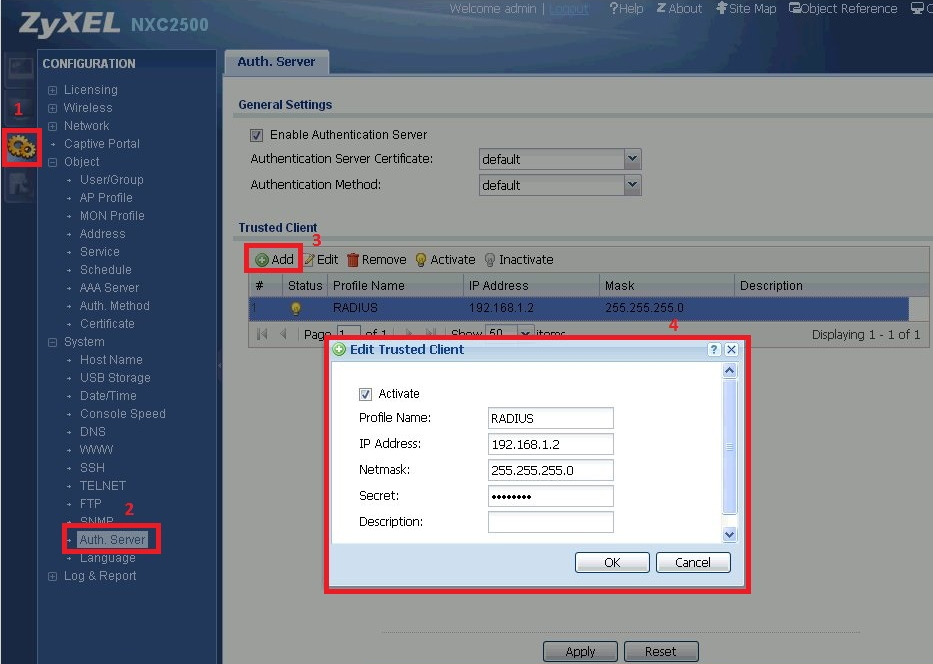 3. In the Configuration> Object> User / Group menu, on the User tab, add a client account (account) with which you plan to connect.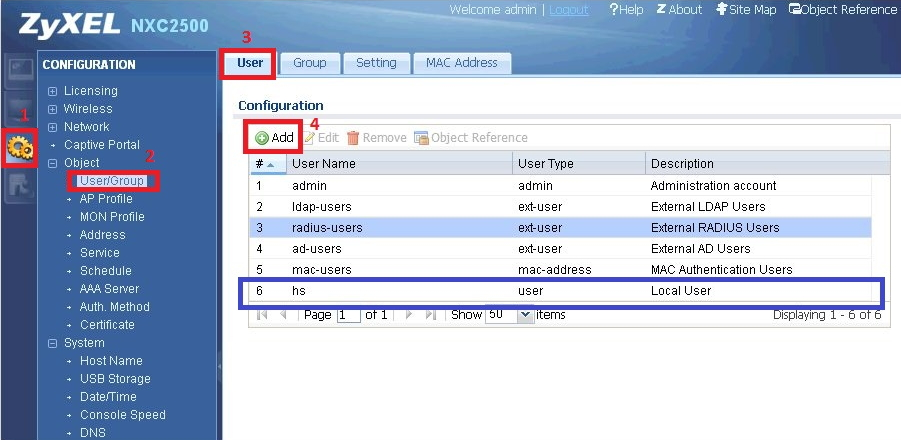 Configure client Wi-Fi hotspot
In the web configurator of the access point, in the Configuration> Object> AP Profile menu, on the SSID tab, configure the Security List by specifying the IP address of the external RADIUS server, port number and private key (these settings are available in the Radius Settings section).
Attention! Security Profile Security Profile must be tied to the SSID and Radio Profile .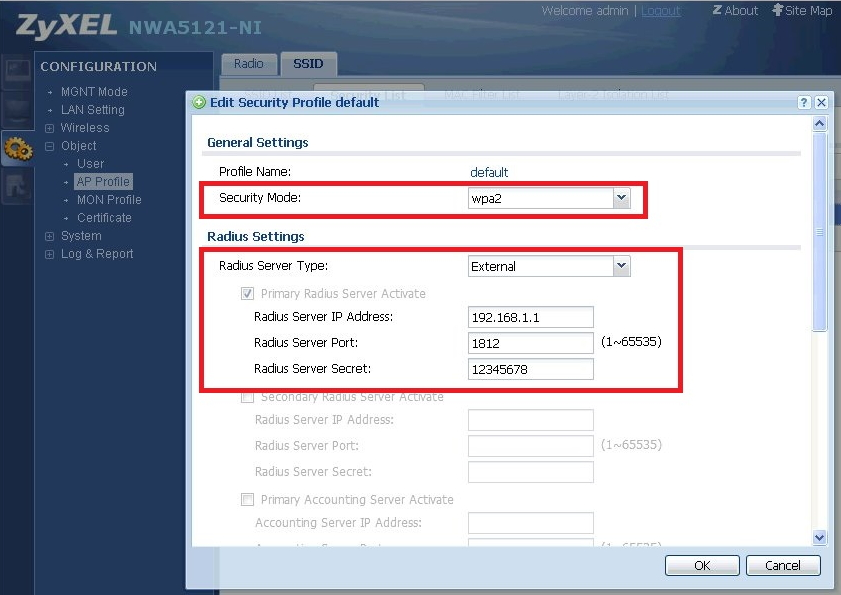 Attention! On the client computer that connects to the access point, you must create a connection profile.
The client can connect to the access point and then use the username / password account from the local NXC database to connect.

KB-00437