To obtain an RMA case number and start the process of swap or return of a product, we require customers to complete the "Return Material Authorization" form. You can find this form when you click to Warranty & Service category on the main support portal page. (https://support.zyxel.eu)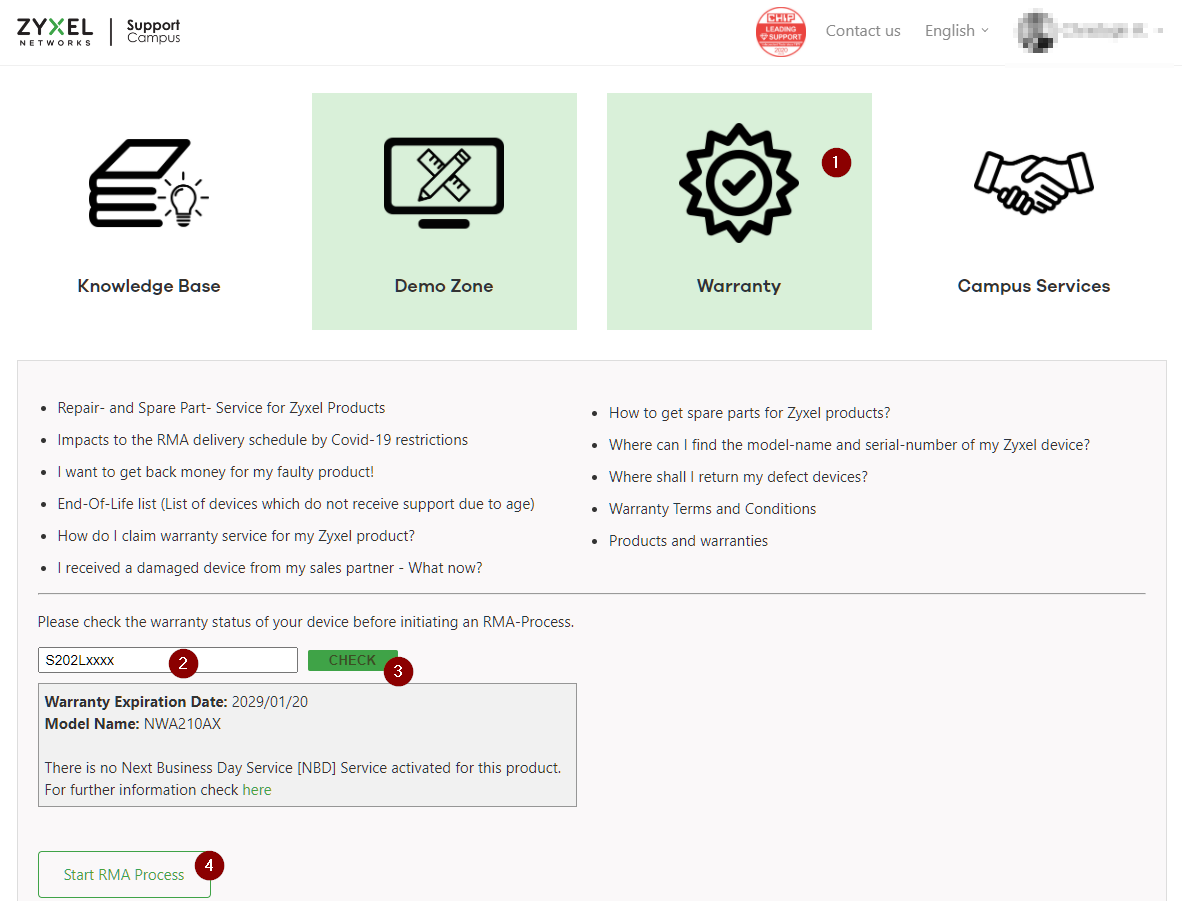 Before sending us your request, make sure you got the correct serial number of the device. You can find this information most likely on labels stuck to the device. If you provide us with a wrong serial number, we will help you find the correct number.
The form also requires the requestor's contact details and the possible alternative return address, if the device shall be sent to another customer.
In case you have more than one device to claim, please separate the serial numbers and error descriptions by a comma. You can also use the attached excel file to list down the serial numbers in column A-C, Lines 2-199 and your details in Line 2, columns D-K, alternative address column M-S.