To troubleshoot certain issues or get an overview regarding used services, Logs can be activated.
To activate logs, you need to navigate to Maintenance > Log Settings.
There you need to activate logging and select if the Logs should be saved locally on the device or remote when saving it on an syslog server. You also have the possibility to send the logs to an Email account.
In the Active Log section, you can choose which type of messages you want to be logged.
The options on the new web gui can be found here: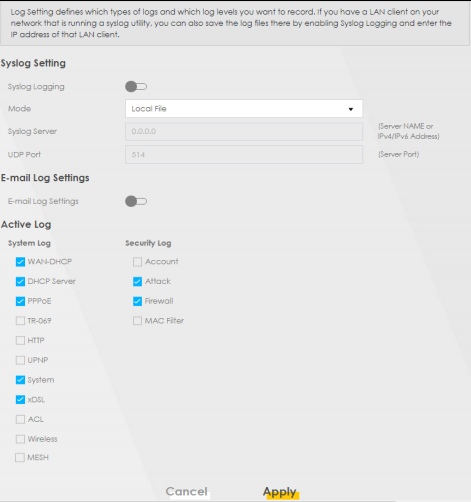 On older Firmwares, the Log settings look like this: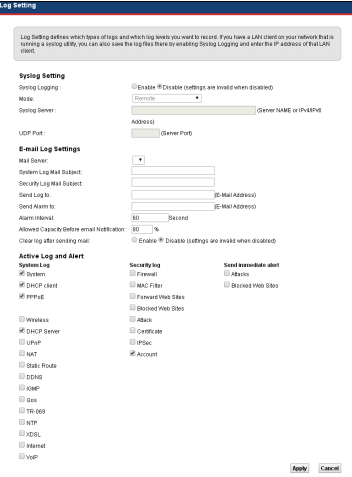 KB-00296