Sometimes it might be very hard to understand how to access or configure a new device. Following this guide, you will learn the basics and configuration of your new NAS. This guide will show how to make a NAS ready to use.

Walkthrough Guide:
To use your NAS, please follow these steps before you start your NAS
Install the hard drives to the NAS
https://www.zyxel.com/products_services/2-Bay-Personal-Cloud-Storage-NAS326/compatibility
Connect the NAS to your network
Connect the Power-supply-unit
Start the NAS
The NAS will now boot up, this will take a while. You will know the NAS is boot up successfully when you hear a beep tone.
Normally, your router will assign an IP address to the NAS. In this tutorial, we assume that the NAS gets an IP assigned. If not, you need the NAS Starter Utility, which you can download here.
Now you can reach your NAS via the website http://[NASNAME]
For NAS NAME, please insert the type of your NAS (NAS326, NAS520, NAS540, NAS542)
Or you can reach your NAS by typing in the assigned IP address of the NAS.
The login page looks like this: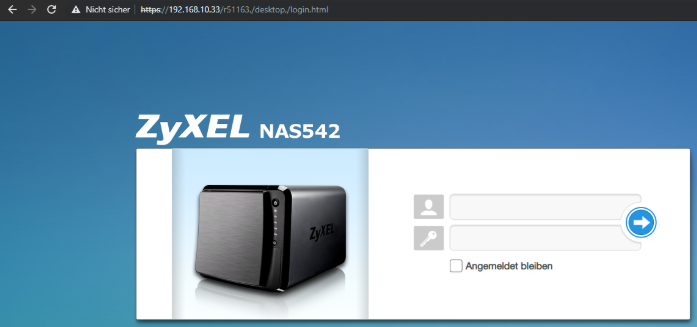 You can now log in using the standard login data (User: admin; Password: 1234). The NAS will ask you to change the password for security reasons.
Now another window will appear to create a volume. Further information can be found here or in the User Guide.
You have now completed the basic configuration of your NAS.
Video: