In this article, we will look at the external Antennas of the NR5101 and the Limitations.

Let's have a look at the Back of the Device: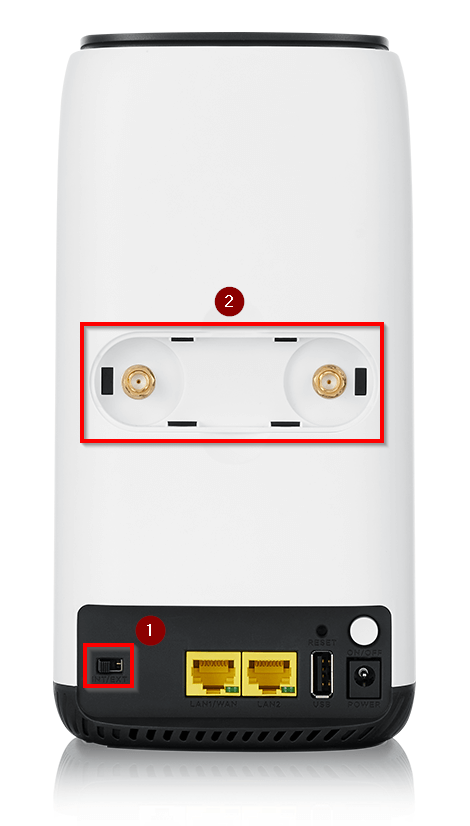 1) Hardware Switch to switch between the Internal and External Antennas
2) SMA connectors for the external Antennas
Antenna Limitations:
The NR5101's external antenna and device ability support 3300-4200 MHz.
Both Antennas have to be connected as they provide Mult-Mimo.
To use the external Antennas, connect them to the external connectors and flick the switch to the "ext." Position.
The Device now uses the external Antennas.